Topic Archives:
Chocolate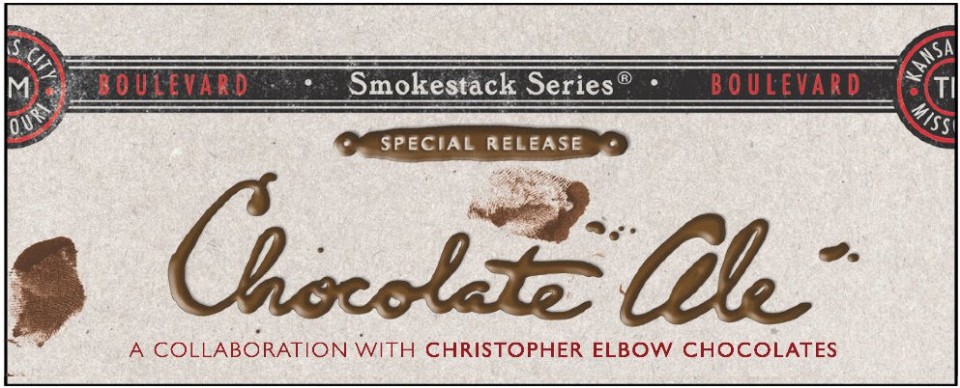 One of Boulevard Brewing's (Kansas City, MO) most popular beers, Chocolate Ale, will release again the first week of February, 2015.
Chocolate Ale is a collaboration with Kansas City's chocolatier Christopher Elbow. Boulevard brewmaster Steven Pauwels and Elbow used a special chocolate variety from the Dominican Republic. The result is a magical and delicious balance of malt, hops and chocolate.
Chocolate Ale is full of surprises, beginning with a glowing amber hue. The aroma is given over to earthy, fruity cocoa, with just a hint of hops. Smooth layers of dark chocolate intertwine with threads of caramel, vanilla, and nutty malt as the flavor warms and rounds to a bittersweet finish.
Boulevard Chocolate Ale was first released in 2011. The demand has been so high since then, the brewery has increased the amount brewed and packaged every year. In both 2014, and again in 2015, Boulevard has brewed the maximum amount possible for the production schedule.
Style: American Strong Ale (w/ Chocolate)
Availability: 750ml Bottles, Corked & Caged
Arrival: Early February, 2014 (Seasonal Release)
9.1% ABV
Read more: Boulevard Brewing News