Topic Archives:
Chocolate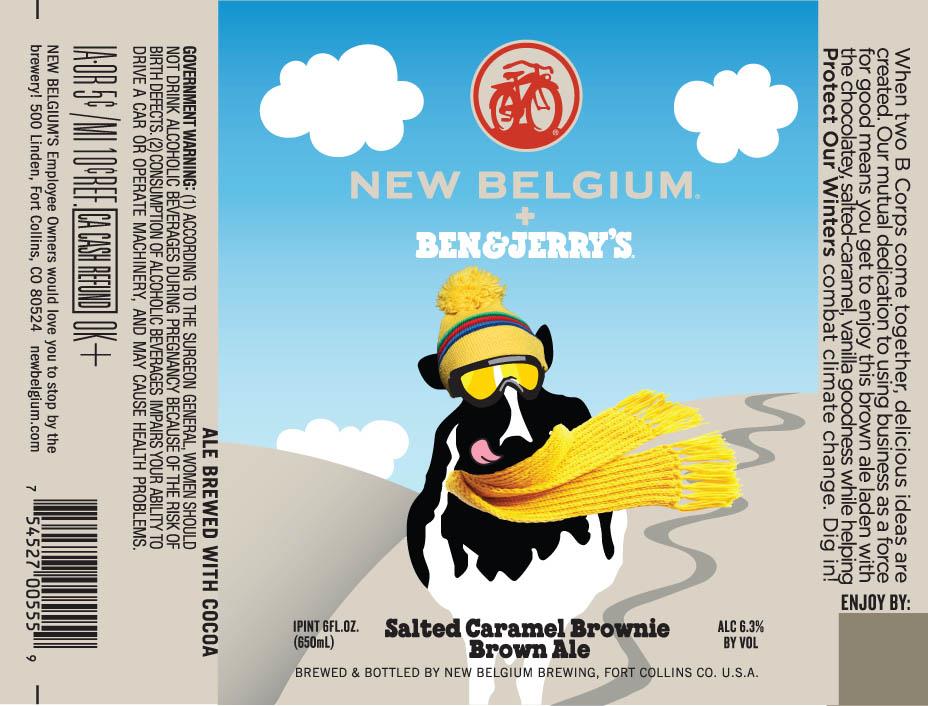 New Belgium Salted Caramel Brownie Brown Ale, a new collaboration with Ben & Jerry's is on the horizon in Fort Collins, Colorado. The chocolate-y brown ale initially looks to benefit, or at least create awareness for Protect Our Winters, an organization founded by pro snowboarder Jeremy Jones. The organization seeks to lessen the impact of climate change on America's snow laden mountains.
When two B Corps come together, delicious ideas are created. Our mutual dedication to using business as a force for good means you get to enjoy this brown ale laden with the chocolatey, salted-caramel, vanilla goodness while helping Protect Our Winters combat climate change. Dig in!
New Belgium Salted Caramel Brownie Brown Ale will be available in 22oz bottles. The brewery has not yet announced this beer.
Style: Brown Ale (w/ Cocoa)
Availability: 22oz Bottles
Release: TBA
6.3% ABV