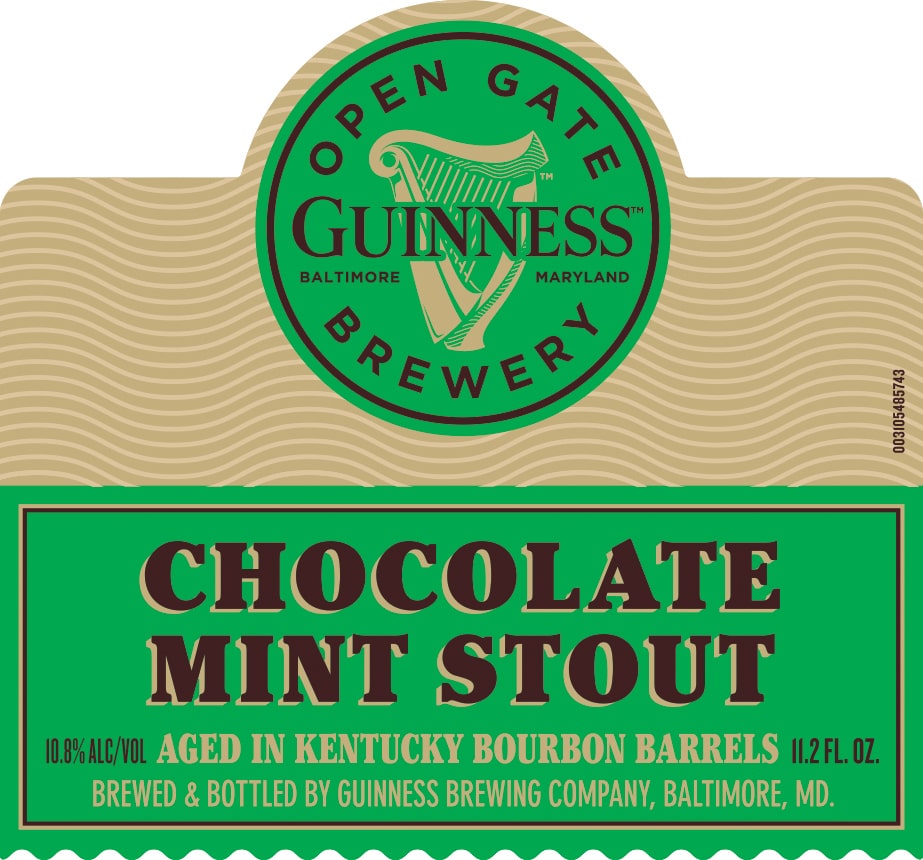 Baltimore, Maryland-based Guinness Open Gate Brewery has a new seasonal imperial stout ahead of the holidays – Guinness Mint Chocolate Stout.
The imperial stout is brewed with dried mint leaves, then conditioned on pure cacao (chocolate), then aged in Kentucky bourbon barrels.
"Chocolate and mint are a classic flavor combination, and the way those flavors interact with the bourbon character leads to something really special. It's the perfect beer to sip on after a solid meal with family and friends over the holidays," says Open Gate head brewer Sean Brennan.
Guinness Mint Chocolate Stout also compliments recently returning Gingerbread Stout, also brewed in the Baltimore brewery.
Mint Chocolate Stout is available in 11.2-ounce bottles for a limited time.
Style: Imperial Stout (w/ Mint. Chocolate. Barrel Aged. Bourbon.)
Availability: 11.2 oz/4pk Bottles. Limited Release.
Debut: November 2021
10.8% ABV