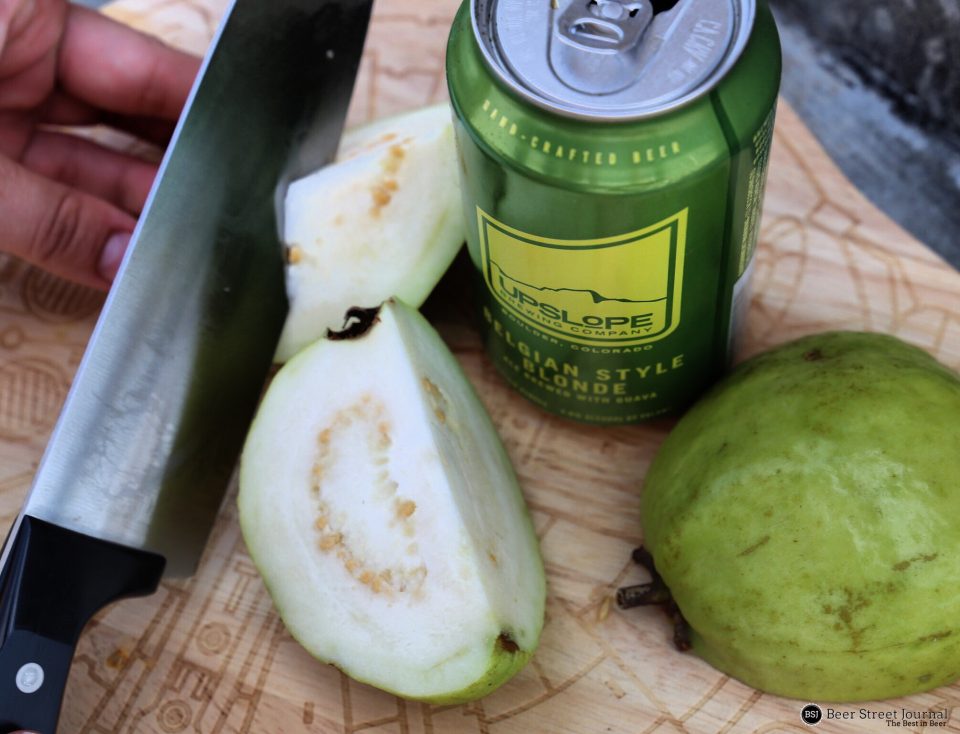 Upslope Belgian Style Blonde with Guava hits shelves in May. Don't get too excited Upslope fans, this beer is just for the state of Utah.
You might be asking yourself, why just for Utah? Well, Utah has some very weird laws surrounding alcohol by weight. This 4% alcohol by volume beer meets those requirements. That means it cans be sold in anywhere beer and wine is sold.
…carrying scents of honeycrisp apples and champagne. It is a bright, gently carbonated beer, both light-bodied and easy drinking. The soft tropical fruit character, with a hint of white grapes imparted from the guava puree, offers a touch of complexity to the clean, bright, drinking experience of a Belgian-Style Blonde Ale.
Upslope Belgian Style Blonde with Guava is available year-round in Utah starting in May, 2016.
Style: Belgian-style Blonde Ale (w/ Guava)
Availability: 12oz Cans
Release: May, 2016
4% ABV