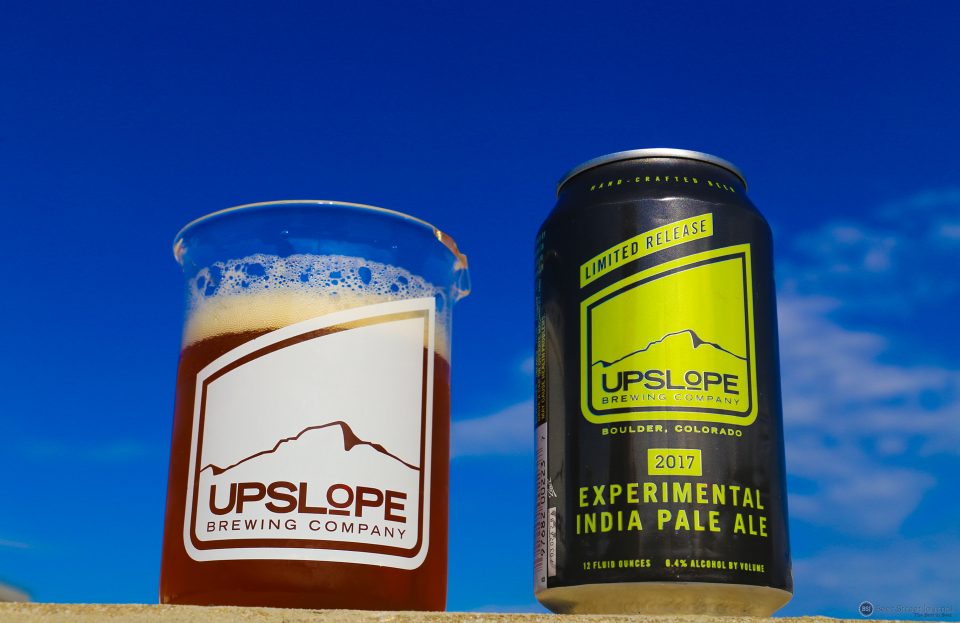 Upslope Experimental IPA 2017 is now available, featuring some of America's hottest hops right now.
For us, if you say the worlds Mosaic, Idaho 7, or Lemondrop, you have our attention. That's exactly the hop lineup in this year's inaugural Experimental IPA. Available now through May, the brewery is offering up an mouthful of peach, tangerine, papaya and lemon, 12 ounces at a time. This IPA is bright, just like a sunny spring day.
You might say – "Wait, I've seen those hops all over the place. Why is this "experimental"? That depends on a few things. Hops like Mosaic and Idaho 7 are in especially high demand – and expensive. The release of Upslope Experimental IPA 2017 affords the brewers an chance to play with newer varieties and see what you – the drinking public like. If you do as much as we do, you'll probably see it again. Hops are expensive and let's face it. There are ton of IPAs out there. If you release a new one, it better be good.
"This annual Experimental India Pale Ale series is our chance to show our brewing team's commitment to innovation and the exploration of hops. This year's inaugural batch showcases some of our favorite hops, which together, deliver a punchy combination of hop goodness for one of our favorite IPAs yet."  Sam Scruby, Upslope head brewer
So now's your chance to taste the experiment and see for yourself. Upslope Experimental IPA 2017 is available from April through May in 12 ounce cans.
Style: IPA
Hops: Mosaic, Idaho 7, Lemondrop
Availability: 12oz Cans, Draft. April-May (One-off)
Debut: April, 2017
6.4% ABV, 65 IBUs
PIC: Beer Street Journal