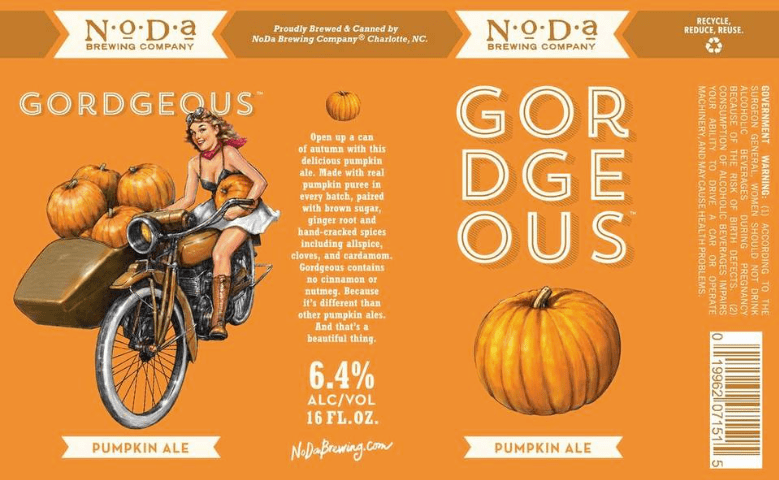 NoDa Gordgeous Pumpkin Ale will make its seasonal appearance on August 13th. This North Carolina brewed pumpkin ale touts 100+ pounds of organic sugar and caramelized brown sugar, freshly cracked spices, and 42 pounds of pumpkin.
The recipe started as head brewer Chad Henderson's homebrew recipe more than a decade ago. (At one point he told Beer Street Journal a giant pumpkin was involved in the process, either in brewing or tapping. Never did get clarity.) NoDa Gordgeous has been a fall offering each year since debuting in 2013.
NoDa Gordgeous is available in 16-ounce cans (4 packs) and draft as an early fall seasonal.
Style: Pumpkin Beer (w/ Brown Sugar, Cardamom, Cloves, Ginger Root, Allspice)
Availability: 16oz Cans, Draft
Latest Return: Early August 2021
6.4% ABV, 29 IBUs