Topic Archives:
Oktoberfest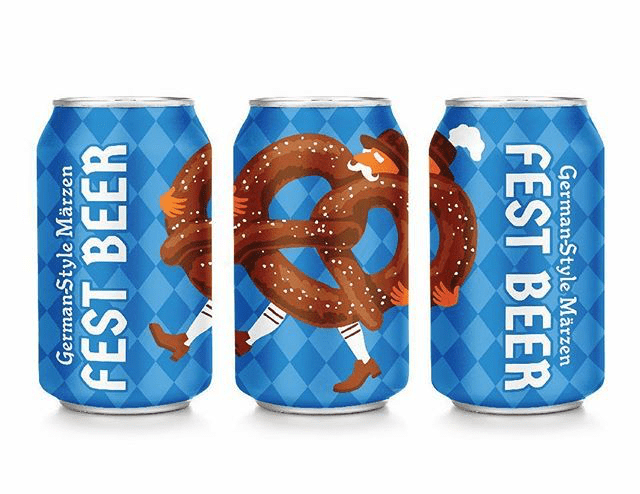 Wild Heaven Fest Beer returns for a 4th time (if our drinking memory serves us well) this weekend.
A few years ago, brewery co-founder Eric Johnson debuted Autumn Defense, a creative rendition of the popular fall lager. In that case, [Defense] was actually ale, with "pronounced bright citrus flavors, brewed heavy-handedly with Munich malt." A festbier in spirit, but as Johnson admits – not very traditional. "You're not a brewer if you're not experimenting I guess," Johnson once told us.
WILD HEAVEN'S 10TH (11TH) ANNIVERSARY PARTY WEEKEND STARTS 9/17
Wild Heaven Fest Beer follows a much more traditional path. This release is a true Marzen lager, leaving the idea of an "ale festbier" behind for good. Before even getting to here, tweaks to the recipe were in order. Johnson used Gungeist hops in years 1 and 2 of this release – a European hop of Hallertauer parentage. These hops did make a good lager, but ultimately traditional brewing just wins out. Now the lager is brewed solely with timeless (and traditional) Noble hops from Germany.
Brewing Fest Beer after giving up Autumn Defense was a journey unto itself. The result is definitely worth tasting, especially as fall looms.
Wild Heaven Fest Beer will be available on draft and 12-ounces cans seasonally starting this week.
Style: Festbier/Marzen
Availability: 12oz Cans, Draft.
Debut: 9/22/18
Latest Return: Early September 2021
?? ABV