Topic Archives:
Belgian Pale Ales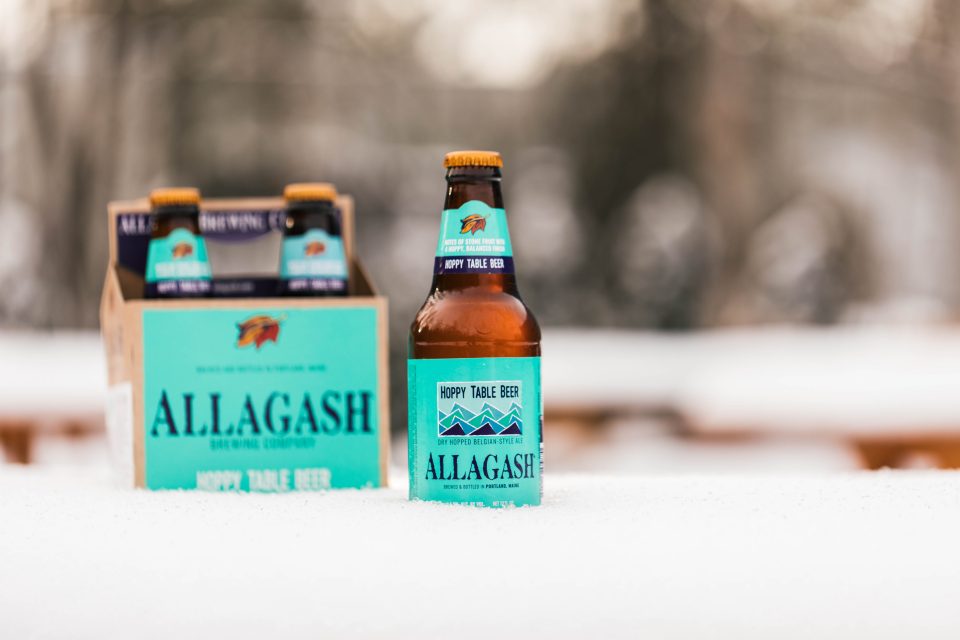 New for 2017, Allagash Hoppy Table Beer Is starting to ship this week. Expect this year-round from now on.
Low alcohol by volume Belgian-style beers are the inspiration for Allagash Hoppy Table Beer. High ABV doesn't always mean the beer is better, as Allagash is about to prove to you.
The famous Allagash House Yeast (we think it deserves proper name treatment) fermented this beer, that boasts Chinook, Cascade, Comet, and Azacca hops. The dry-hop? More Comet and Azacca, plus a subtle addition of coriander. Combine the flavor of that House Yeast with that lineup of hops, and everything screams winner here.
A mildly hoppy aroma full of grapefruit springs from this straw-colored, light-bodied ale. Flavors of pine and stone fruit balance the beer's clean, slightly bitter finish.
Allagash Hoppy Table Beer is a 12 ounce bottle and draft offering, year-round starting in January, 2017.
Style: Belgian-style Pale Ale (w/ Coriander)
Hops: Chinook, Cascade, Comet, Azacca
Malts:  Allagash 2-Row Blend, Maris Otter, Maine-Grown Oats
Availability: 12oz Bottles, Draft. Year-round
Debut: January, 2017
4.8% ABV
Image: Mat Trogner, Allagash brewing