Topic Archives:
Belgian Blonde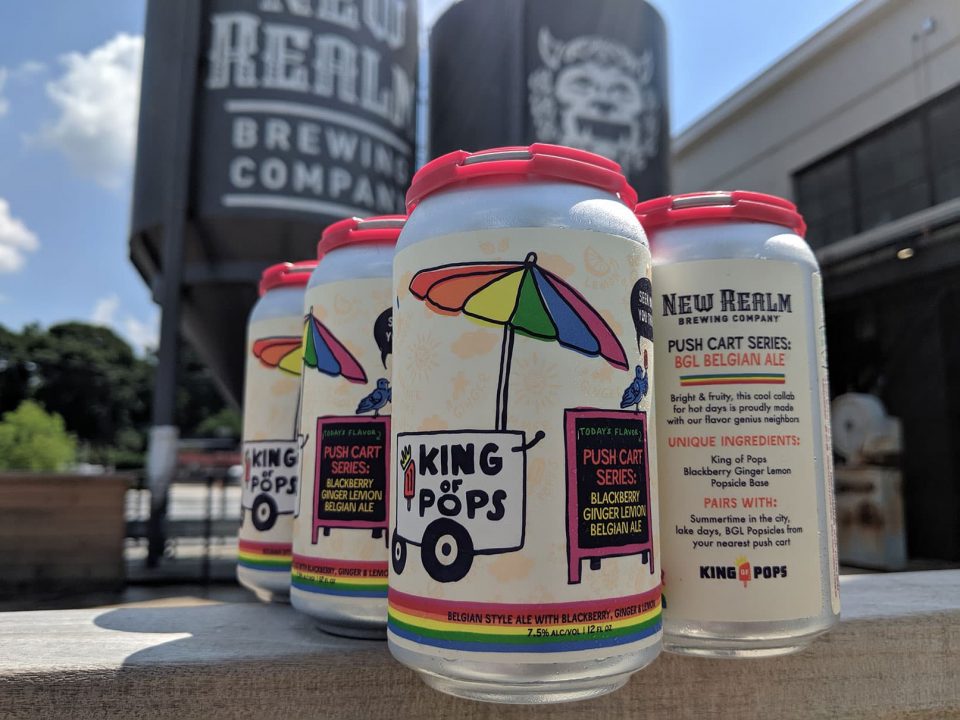 Atlanta gets hot, and popsicle maker King of Pops is always there with frosty, cold, unique flavors. Incidentally, New Realm Brewing does the same thing – with cold beer. Fusing the innovative flavors of the two just makes sense now summer is here.
King of Pops and New Realm sat in the brewery's barrel-room tasting their way through popsicles and pairing it with beer. Not a bad way to spend an afternoon. According to Carey Falcone, co-founder of New Realm, found the Blackberry Ginger Lemon pop paired beautifully with their Belgian-style ale.
"The clear favorite was their Blackberry Ginger Lemon pop with our Belgian style beer, so we put together a recipe that would allow for the popsicle base to blend excellently with beer. What our brewers came up with is a cool beer with a refreshing fruity character." – Carey Falcone
The result is BGL Belgian Ale, a fusion of ginger, blackberry and lemon pop flavors with the esters of a Belgian-style blonde ale. This first of this series debuts today, June 25th, in 12-ounce cans and draft, available in limited quantities in Georgia.
Style: Belgian Blonde Ale (w/ Ginger. Lemon. Blackberry.)
Availability: 12oz Cans, Draft. Limited Release.
Debut: 6/25/19
7.5% ABV, 18 IBUs