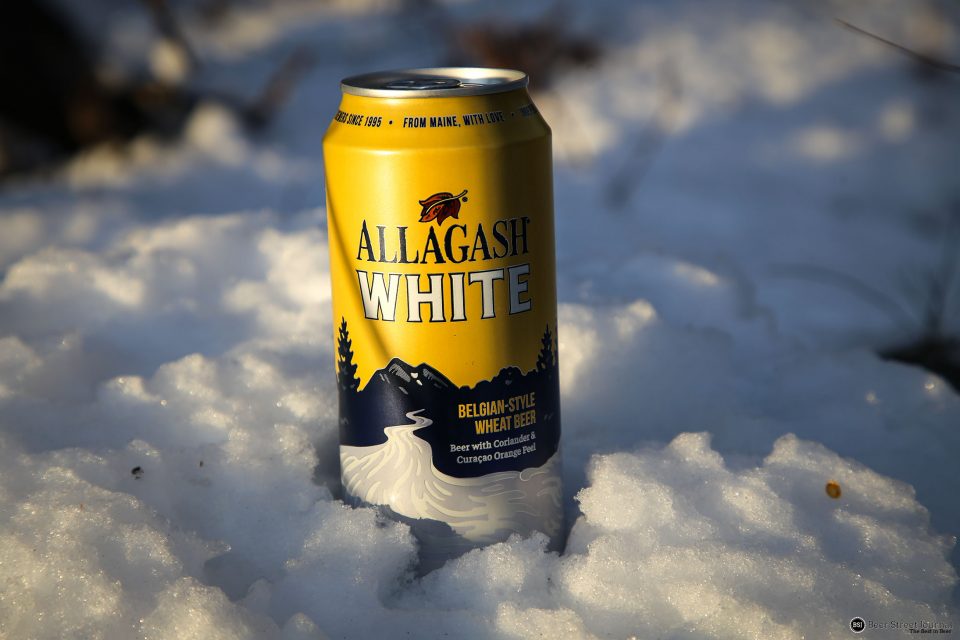 The best news you'll read today comes from Portland, Maine. For the first time in 24 years, Allagash White is finally available in cans.
Early last year, Allagash released their first canned offering, Hoppy Table Beer. Yes, the fact that it wasn't White shocked pretty much everyone. We needed to know why.
When the brewery opened in 1995, founder Rob Tod only had one beer in his arsenal – White. In the years since, Allagash White has become an icon in craft beer, in more than just the 17 states you can find the brewery's beers.
Allagash has very stringent quality standards for their success. Almost daily, the employees take sensory tests in order to judge and maintain their beer's quality. So much of that process surrounds White. Sure, it would have been easy to hook up a brite tank of one of America's best witbiers to the canning line and let it run. But for Rod Tod and team, they decided to take their time with transitioning White to cans. Per Jeff Pillet-Shore, marketing director for Allagash, "That beer defines us. When we were ready to release the cans, we would simply know". "We had to get it right," he adds.
Initially, 16-ounce cans of White will be available at the brewery and then surrounding areas, like New Hampshire, Vermont, Massachusetts, Rhode Island, New Jersey, and Western/Upstate New York – eventually becoming available in all 17 states where Allagash is found.
If you ask our opinion, Allagash White is absolutely one of the best offerings in American craft beer. White belongs in aluminum. Now it can now truly go every you go.
It's a great day.
Images: Beer Street Journal