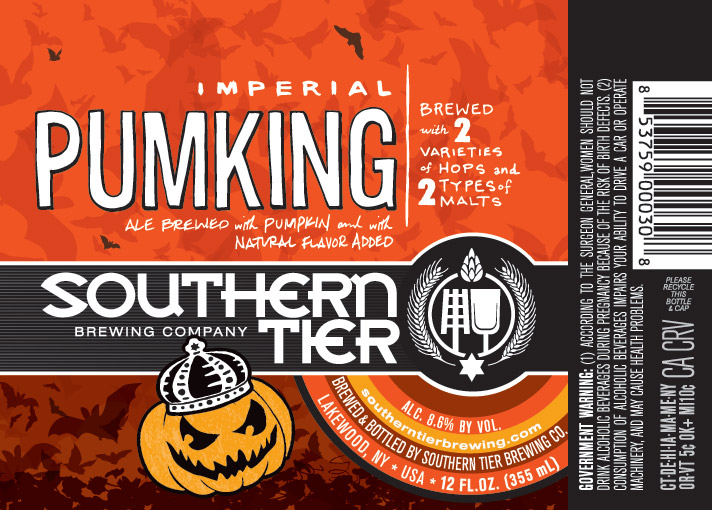 Southern Tier Pumking is usually the first pumpkin beer to hit shelves, typically right after Independence Day. You typically see it on shelves alongside the brewery's pumpkin stout, Warlock. Pumking is one of the boldest (and highly debated) pumpkin beers across craft beer since debuting in 2007.
The 9% strong ale is brewed with cinnamon, nutmeg, vanilla, clove, and allspice. Each sip is an over-the-top fall beer that tastes like biting into pumpkin pie (crust included). Much to the chagrin of beer drinkers and their social media hatred of beer seasonal creep, Pumking really is the king one thing – it's always the first pumpkin beer on shelves every season for the past few years. The brewery has not said if that helps beer sales or not.
In 2015, Pumking also shipped 12-ounce bottles, making the imperial pumpkin ale a little more manageable if you are flying solo.
In 2014, the brewery added Southern Tier Rum Aged Pumking,
Southern Tier Pumking is available in 12-ounce bottles, 22-ounce bottles, and draft through the fall.
Style: Pumpkin Beer (Allspice. Cinnamon. Clove. Nutmeg. Vanilla.)
Hops: Sterling, Magnum
Malts: 2 Row Pale, Caramel
Availability: 12oz Bottles, Draft.
Latest Return: July 2023
9% ABV