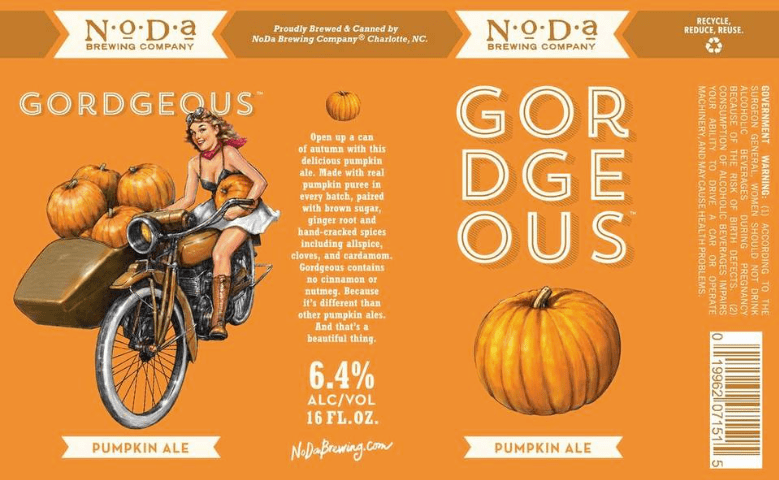 NoDa Gordgeous Pumpkin Ale have returned as August winds down. This North Carolina brewed pumpkin ale touts 100+ pounds of organic sugar and caramelized brown sugar, freshly cracked spices, and 42 pounds of pumpkin.
The recipe started as head brewer Chad Henderson's homebrew recipe years ago. (At one point he told Beer Street Journal a giant pumpkin was involved in the process.) NoDa Gordgeous has been a fall offering each year since debuting in 2013.
NoDa Gordgeous is available in 16-ounce cans (4 packs) and draft as an early fall seasonal.
Style: Pumpkin Beer (w/ Brown Sugar, Cardamom, Cloves, Ginger Root, Allspice)
Availability: 16oz Cans, Draft
Latest Return: Early August 2018
6.4% ABV, 29 IBUs