Topic Archives:
Upslope Lee Hill Series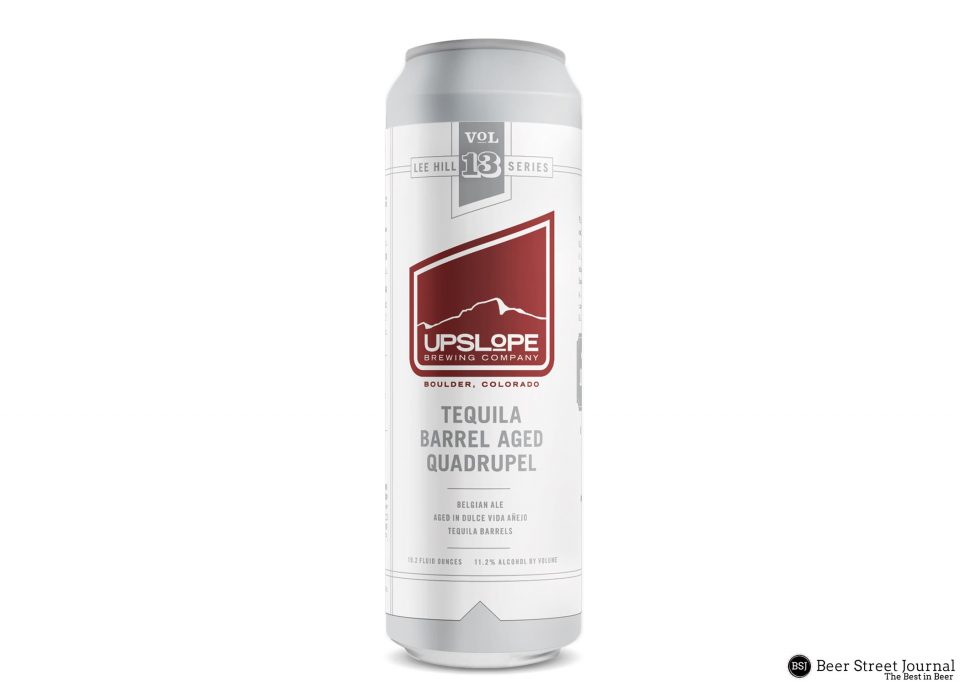 Upslope Tequila Barrel Aged Quad joins the Boulder, Colorado based brewery's Lee Hill Series on July 27th.
This 13th volume of Lee Hill is a Belgian-style quadrupel that spent six months in Dulce Vida Tequila barrels.
Layered notes of caramelized banana, mulled clove and floral tequila give way to a spicy oak character and a warming finish to round out this classic Belgian Style Quadrupel.
The series is named for the original North Boulder brewery.
Upslope Tequila Barrel Aged Quad is available at the brewery in 19.2-ounce cans, $10 dollars each.
Style: Quadrupel (Barrel Aged. Tequila.)
Availabilty: 19.2oz Cans
Debut: 7/27/17
11.2% ABV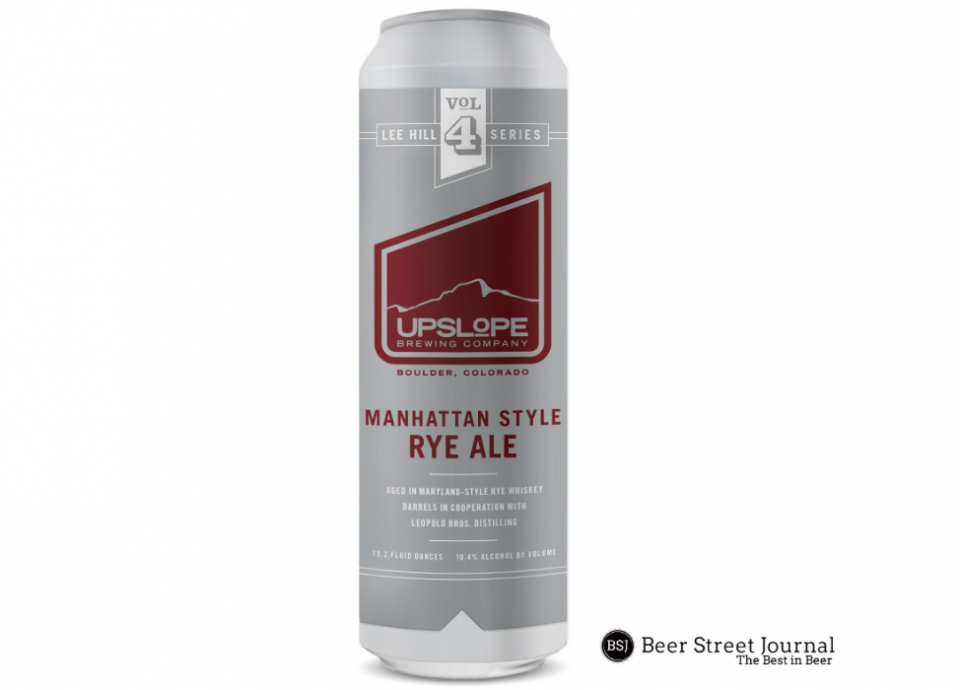 Upslope Manhattan Style Rye Ale is joining the brewery's Lee Hill Series. This fourth edition in the series is a rye beer, aged in Leopold Brothers Maryland-style Rye Whiskey barrels. The goal is to have Upslope Manhattan Style Rye Ale mimic flavors of a manhattan cocktail.
"I love a good Manhattan with rye whiskey and have always wanted to brew a beer that could replicate the great flavors of this classic cocktail," said Head Brewer Sam Scruby. "When presented with first use Leopold Bros. Maryland Rye Whiskey barrels, the decision was easy. I threw out the recipe book and went outside the box for this cocktail-inspired Manhattan Style Rye Ale."
Upslope Manhattan Style Rye Ale will release on June 4th in 19.2oz cans at the brewery in Boulder, Colorado. $10 dollars per can.
Recent additions to Upslope's Lee Hill Series includes: Barrel Aged Brown, Barrel Aged Imperial Stout, and Wild Saison.
Style: Rye Beer (Barrel Aged. Rye Whiskey.)
Availability: 19.2oz Cans
Release: 6/4/15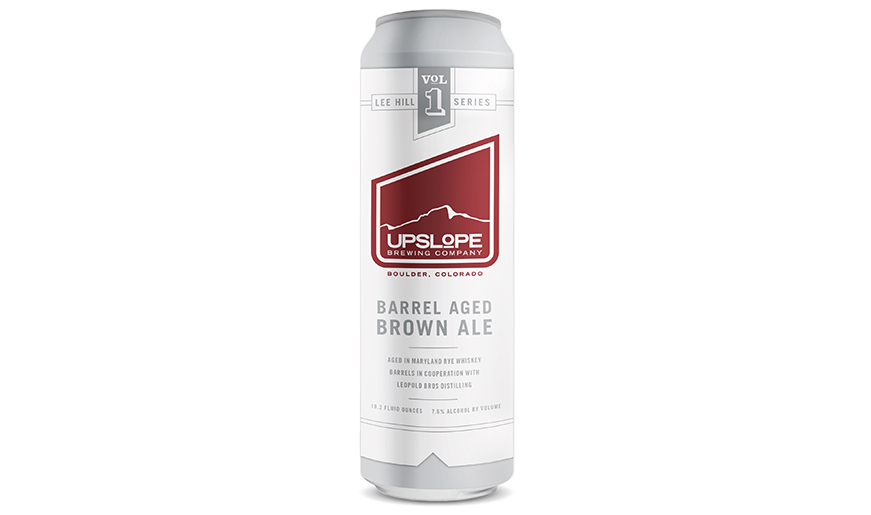 Upslope Brewing Company (Boulder, CO) launched a new 19.2 oz can this week, Upslope Barrel Aged Brown Ale.
Barrel Aged Brown Ale joins the Lee Hill Series, a quarterly release that kicks off with this offering.  The beer is aged in Leopold Brothers Maryland Rye Whiskey barrels.
"Upon building a second Boulder brewery, our plan was to retain our original location at Lee Hill to continue the legacy of innovation, collaboration and experimentation that has brought us to where we are today," said Founder Matt Cutter. "The introduction of the Lee Hill Series allows us to showcase the best of what has emerged from this brewer's playground."
Cans are on sale in the tap room for $10, limited four per person.
Style: Brown Ale (Barrel Aged. Whiskey)
Availability: 19.2 oz cans
7.6% ABV