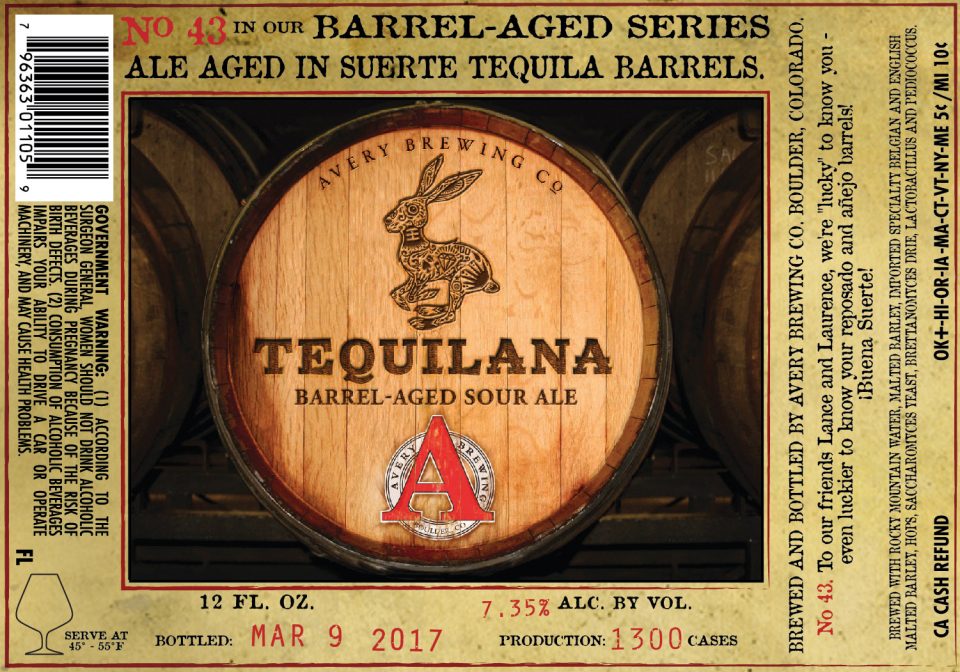 Avery Tequilana will be the 43rd release in the brewery's Barrel Aged Series. If you are a tequila fan, you're in for a treat.
Expect a light sour beer with a blast of tequila flavor, especially on the nose. The brewery has a close relationship with El Atlo, Mexico based Suerte Tequila. The brewery has been purchasing their barrels for years and now have nearly 200 on site.
READ MORE: Avery Barrel Aged Series
Avery Tequilana is a blend of both resposado and anejo tequila barrels, aged for seven months. Suerte barrels really give the final beer a very pronounced flavor, which is why the love affair has lasted so long.
"Tequilana," said Rupp, "has a very pure and huge tequila character. Since this beer was aged in reposado and añejo tequila barrels for seven months, it's really exciting to smell and taste oak character in the beer such as butterscotch, vanilla, and agave notes since they come simply from the barrels themselves." – Travis Rupp, Avery's R&D Manager
Agave tequilana, more commonly known as blue agave, is the naming inspiration for Avery Tequilana. Find it on draft at the brewery starting March 13th, and nationally in 12 ounce bottles.
Style: American Wild/Sour Ale (Barrel Aged. Tequila.)
Availability: 12oz Bottles, Draft. Limited Release.
Debut: 3/13/17
7.35% ABV