Topic Archives:
American Wild Ales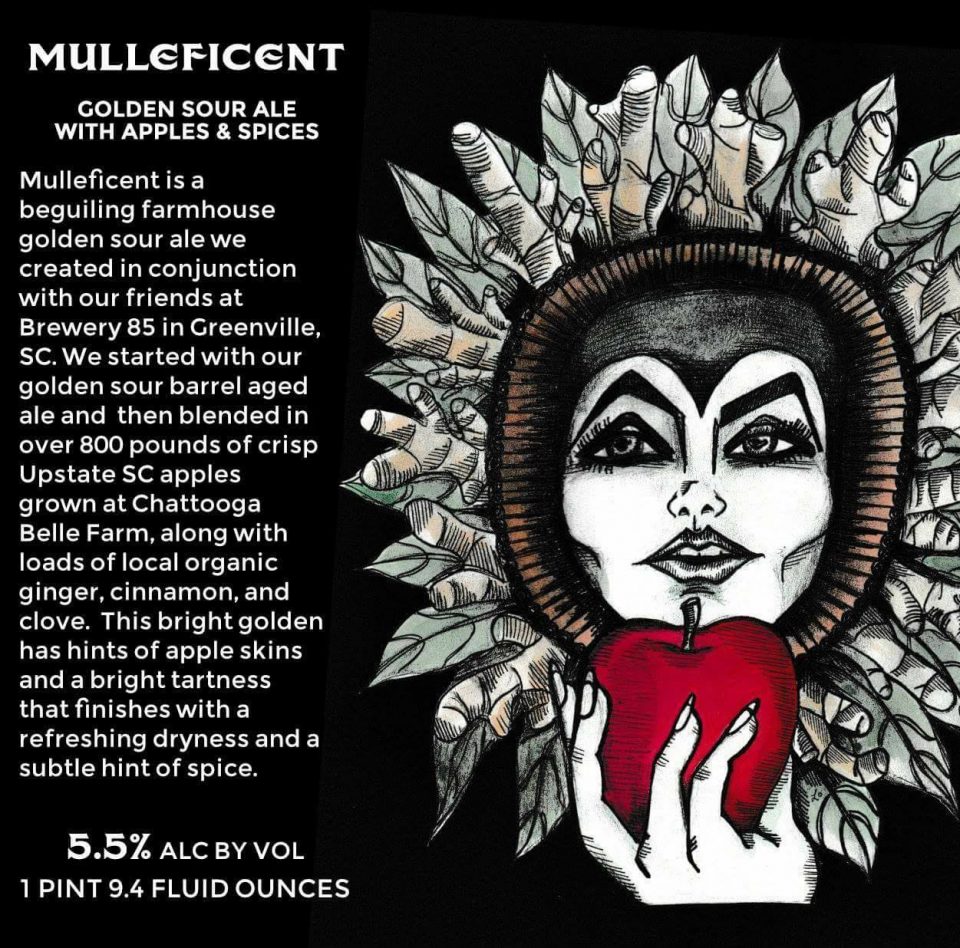 Carolina Bauernhaus Mulleficent, collaboration with nearby Brewery 85, debuts on April 1st.
The base beer is a golden sour ale fermented in oak, and blended with 800 pounds of Upstate South Carolina apples. Organic ginger, cinnamon and clove were also added, giving Carolina Bauernhaus Mulleficent mulled cider taste.
This bright golden has hints of apple skins and a bright tartness that finishes with a refreshing dryness and a subtle hint of spice.
Carolina Bauernhaus Mulleficent will be available in 750 mililiter bottles when the brewery opens on April 1st.
Style: American Wild Ale (w/ Ginger, Clove, Cinnamon. Oak Aged.)
Availability: 750ml Bottles
Debut: 4/1/17
5.5% ABV