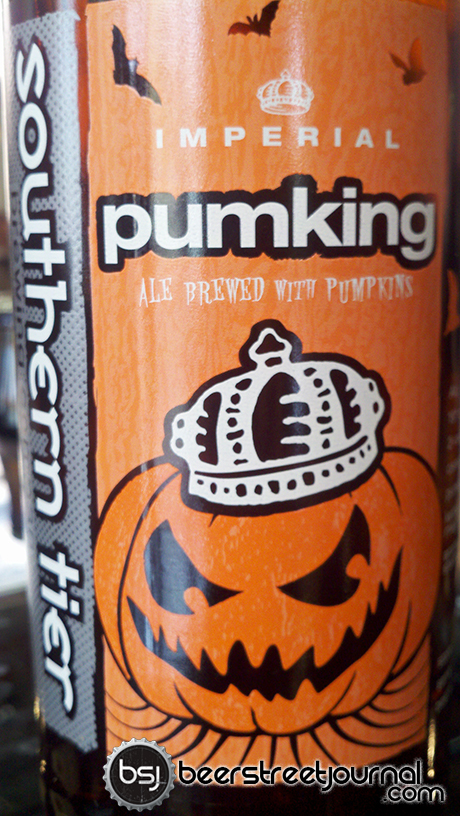 If you were to ask me what one of the biggest anomalies/confusions to consumers in craft beer is, I'd say it would be pumpkin beers showing up in July. It makes perfect sense that people are a little confused too. It's 90-100 degrees outside. You're sunburned from the pool, football preseason is more than a month away. It's grill weather not fall.
However, that doesn't stop these beers (which typically are really popular) from hitting shelves.  Some of the most popular in the category -Terrapin's Pumpkinfest, Weyerbacher's Imperial Pumpkin Ale, and now Southern Tier's Pumking are now available.
Most of these beers are big, 8% and higher so they will definitely keep until it feels right. Either way, just like the last three Julys – these big beers are here.
Style: Pumpkin Beer 
Hops: Sterling, Magnum
Malts: 2 Row Pale, Caramel,
Availability: 22oz Bombers.  Draft.
9% ABV