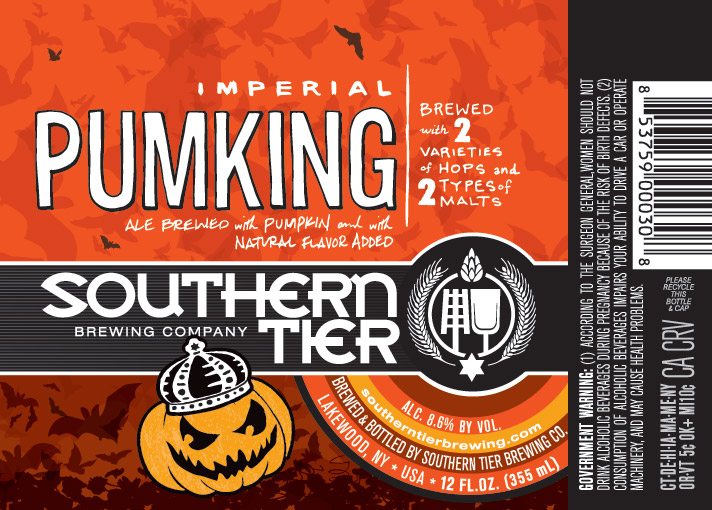 The wildly popular Southern Tier Pumking takes aim at 12oz bottles when it returns in the fall (July). One of America's most popular pumpkin beers might be a bit more manageable when you are drinking alone.
Southern Tier Pumking is nearly 10%, making a 12oz bottle option quite manageable.
The beer typically arrives in July each year, and sells out by Thanksgiving. Late 2014 saw the bottle release of a Southern Tier Rum Aged Pumking.
Style: Pumpkin Beer 
Hops: Sterling, Magnum
Malts: 2 Row Pale, Caramel
Availability: 22oz Bombers.  Draft. 12oz Bottles (Tentative)
9% ABV
The artwork for the 12oz bottle has temporarily been removed.