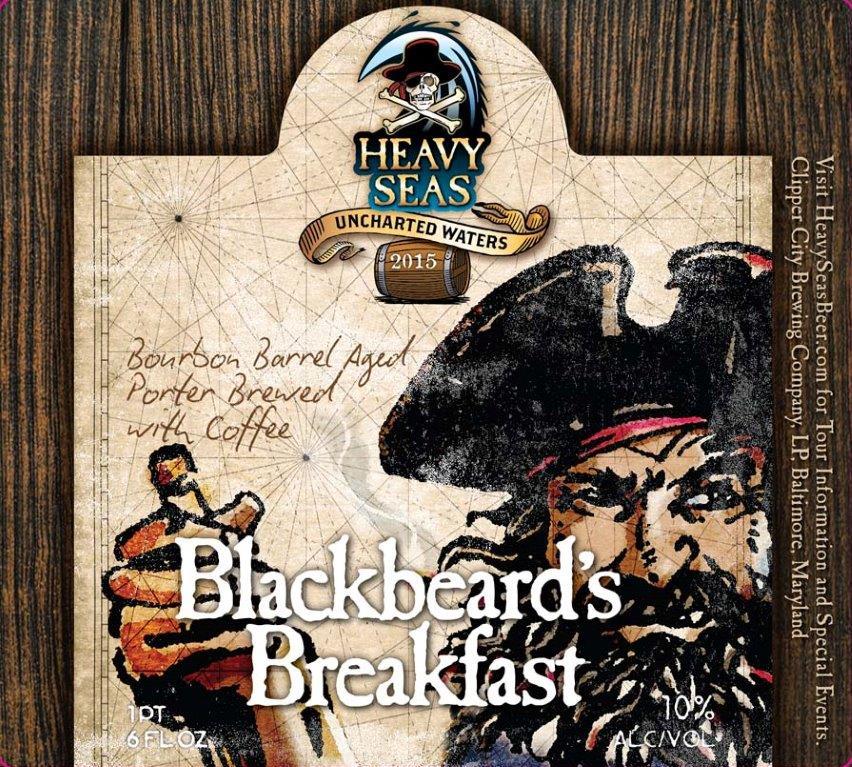 Heavy Seas Blackbeard's Breakfast will join the brewery's Uncharted Waters Series in May. This offering marks the second brand new release by the brewery in 2015.
Blackbeard's Breakfast is a porter brewed with coffee from Chesapeake Bay Roasting, then aged in bourbon barrels.
We partnered with local coffee producer Chesapeake Bay Roasting to produce this intriguing ale. Rich porter flavors are enhanced by roast coffee notes and rounded out by bourbon barrel aging, creating a brew of bewitching character.
Heavy Seas Blackbeard's Breakfast will be available in 22oz bombers and draft, debuting May 13th, 2015.
Style: Porter (w/ Coffee. Barrel Aged. Bourbon)
Hops: Target, East Kent Goldings
Malts: UK Pale, UK Amber, Vienna, Light Crystal, Dark Crystal, Chocolate Malt, Black Malt
Availability: 22oz Bombers, Draft.
Arrival: May, 2015
10% ABV