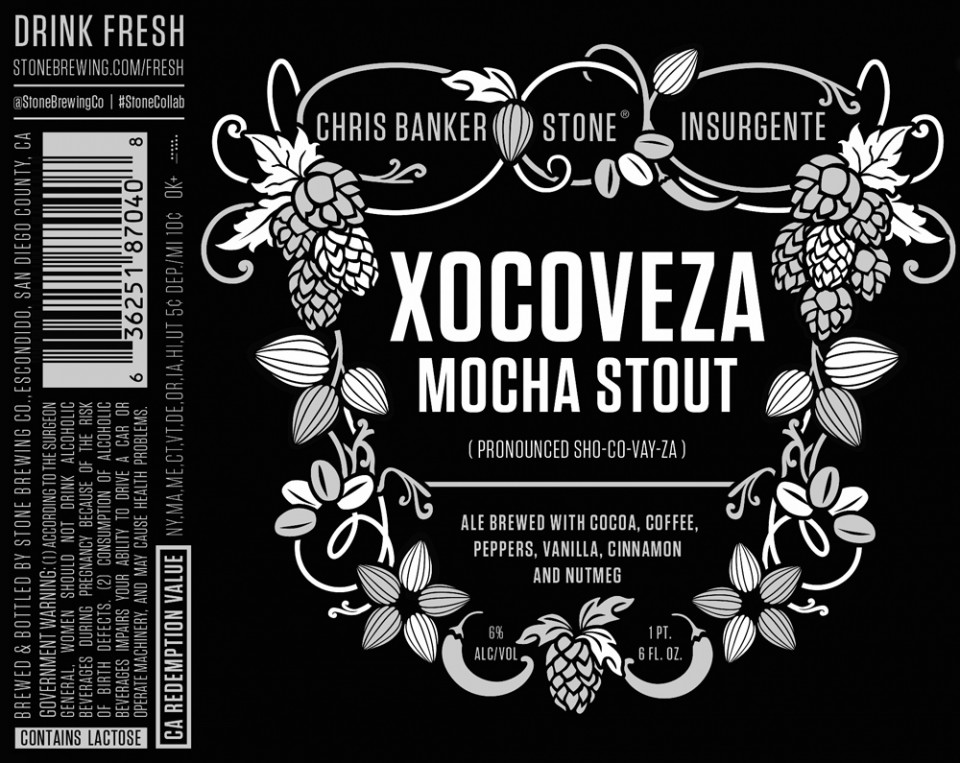 Stone Brewing Co. (Escondido, CA) loves to collaboration. Their Collaboration Series has been quite busy in the first half of 2014.
Coming soon to the series Xocoveza Mocha Stout, a creation of Chris Banker, the Stone AHA Homebrewer AHA Homebrew Competition Winner. Since this beer is meant to mimic the flavors of Mexican coffee, the duo brought in Mexican craft brewery Cerveceria Insurgente.
Xocoveza Mocha Stout is first a milk stout, brewed with chocolate (from ChocoVivo), cinnamon, nutmeg, coffee (from Mostra Coffee) and chilies.
Look for Stone/Chris Banker/Insurgente Xocoveza Mocha Stout in 22oz bombers and draft. Release dates and distribution to follow.
Style: Milk Stout (w/ Cinnamon, Nutmeg, Coffee, Chocolate, Chilies, Lactose)
Availability: 22oz bombers, Draft
Arrival: TBA
6% ABV