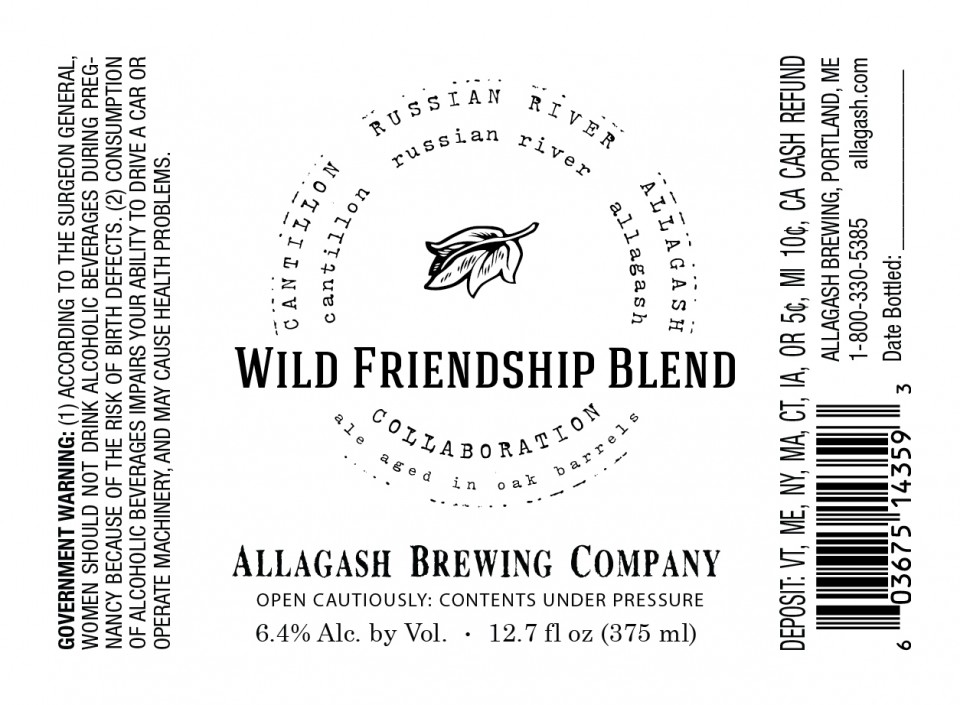 Not too long ago, Allagash Brewing (Portland, ME) and Russian River Brewing (Santa Rosa, CA) created a very special collaboration with world renown Belgian brewery, Brasserie Cantillon.
Wild Friendship Blend, born in Belgium, was a three way blend of 3 year old Cantillon Lambic, 2 1/2 year old Allagash Coolship, and 2 year old Russian River Sonambic. Allagash mentioned Cantillon was sending some kegs of laic stateside so one could be produced stateside.
Sure to be a very limited release, is Allagash's version of Wild Friendship Blend, brewed/blended again with beer from Cantillon and Russian River.
Allagash Wild Friendship Blend will be available in 12.7oz bottles, corked & caged.
Style: American Wild Ale (Oak Aged)
Availability: 12.7oz Bottles
Arrival: TBA
6.4% ABV