Topic Archives:
Schwarzbier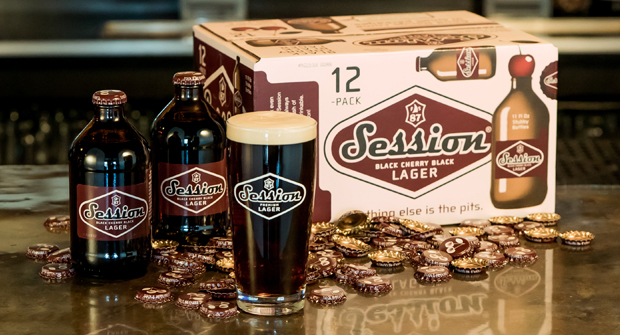 Full Sail Session has iconic status in our book. The stubby bottled lager has a beer identity all its own. This winter it is joined by fruitier option –  Full Sail Session Black Cherry Black.
A few years ago, the Hood River, Oregon brewery added Session Black to the lineup. The year-round black lager is known for its roasty chocolate flavors. Starting this month, you can throw cherries into the mix.
Full Sail Session Black Cherry Black uses Session Black as the base beer, plus a dash of dark cherry flavor. The result is what the brewery describes as a cherry cordial.
This new Session is Session Black with a cherry on top – actually, it's more like a cherry cordial without the brandy. The aroma and flavor of cherry complements the smooth chocolate character of this dark lager." – Full Sail Brewmaster Jim Kelter
Full Sail Session Black Cherry Black is available in 12 ounce bottles in the Session Series 12 Pack, and Session Mashup Variety Pack through April, 2017.
Style: Black Lager (w/ Black Cherries)
Availability: 12oz Bottles, Draft. Jan-April
Debut: January, 2017
5.4% ABV