Topic Archives:
White Pepper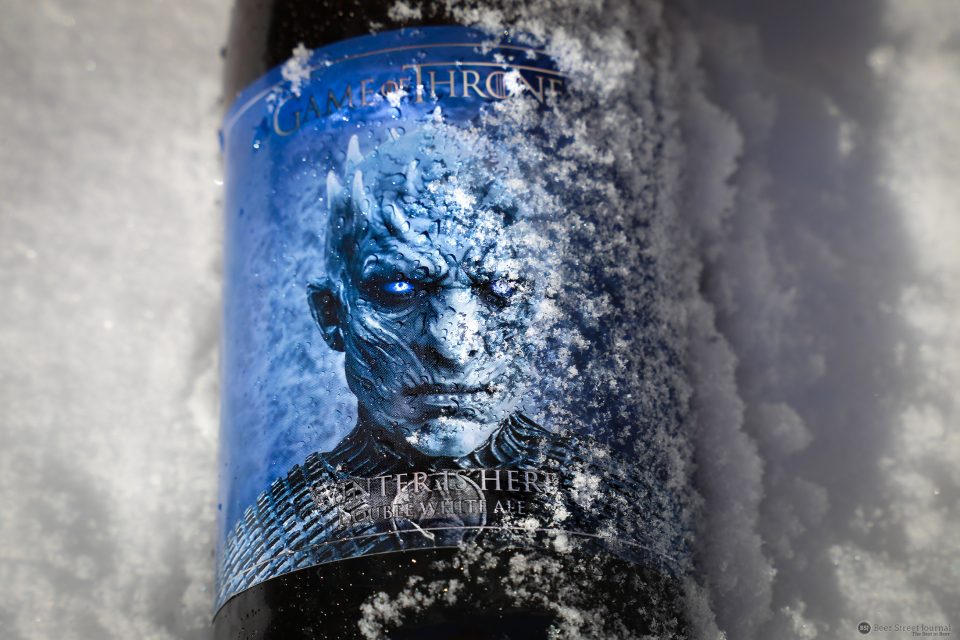 While the world continues to wait on the sixth book in the Game of Thrones Series (The Winds of Winter), the brewers in Cooperstown have a new inspired release  – Ommegang Winter is Here.
This release marks the 9th Game of Thrones release the brewery has created with HBO. The beer is a double white ale brewed with sea salt and white pepper. The label depicts the Night King, a key piece in the sixth season (and book if we ever get it…)
Let's be straightforward here. Winter is Here is nothing short of fantastic. Witbiers remind you of warmer days sipping a cold pint on a sun-drenched porch somewhere. However, if you are stuck drinking north of The Wall, with the army of the undead wandering around, you need something a little stronger. Each sip of this beer is better than the first – awash with notes of banana and clove, with just the slightest touch of white pepper and honey malt. Whether drinking Winter is Here on its own or with food, do not pass this beer up.
"In this next season, we celebrate the long-awaited arrival of winter with a beer fit for consumption north of The Wall. Winter is Here is a fortifying and delicious double white, brewed with sea salt and white pepper, sure to keep you warm in winter, no matter how long it lasts." – Doug Campbell, President – Brewery Ommegang
Ommegang Winter is Here is available in 750-milliliter bottles, first released in October.
Style: Imperial White Ale (White Pepper. Sea Salt.)
Availability: 750ml Bottles
Debut: October 2017
8.3% ABV
PIC: Beer Street Journal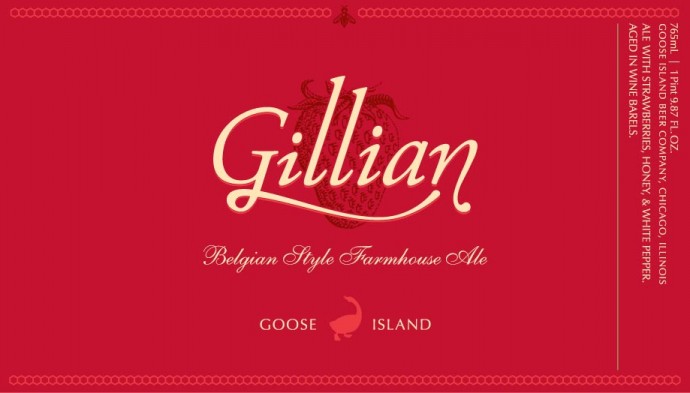 By all best estimates, 2010 was the last time the world saw Goose Island Gillian. This farmhouse ale is brewed with strawberries, white pepper, and honey, then aged in wine barrels. You might know Gillian by another name – Scully. Inspired by amuse bouche, and created to be a "harmonious blend of mouth amusement." We're told we should see this mouth pleaser in late 2013.
Belgian Style Farmhouse Ale with White Pepper, Strawberry, and Honey. Inspired by an amuse bouche often prepared by the wife of one of our brewers, Scully brings white pepper, strawberry, and honey to a harmonious blend of "mouth amusement". The ingredients are added at different stages to a Saison, and fermented with a normal Belgian yeast as well as a Champagne yeast. One of our favorite brews of the past year with many levels of complexity and character.
Style: Saison (w/ Strawberries, White Pepper, Honey. Wine Barrel Aged)
Availability: 765 ml bottles
Arrival: Late 2013
9.1% ABV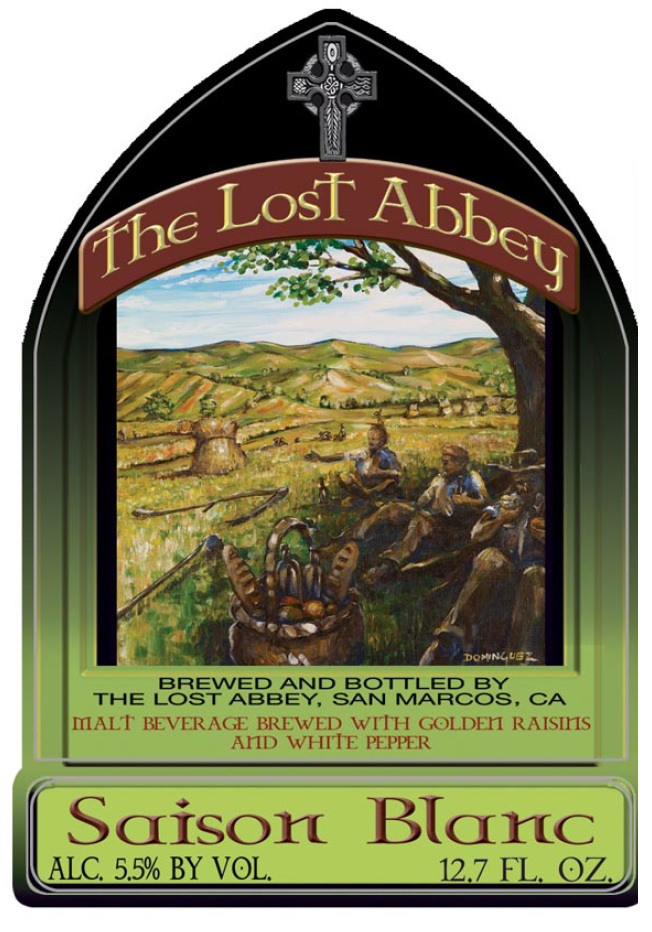 Lost Abbey doing a saison? Shocking right? Sarcasm aside, the above is Saison Blanc, an homage to farmers. We are getting close to harvest season, a physically rough time for those who work the fields, making the grain in your brew. Brewed with golden raisins and white pepper.
Its honest brutal work out there in the fields. There's no shade between you and the land needing to be farmed. Harvest time brings longer days spent toiling under the fiery sun as sweat and dust make mud cakes on your face. All day every day. It's always the same. Been that way for years and it's not changing anytime soon. Your family has been turning this soil since your daddy was knee high to the grasshoppers and your son will soon learn the importance of this earthen existence as well. Someday, he'll pass your work ethic on to his son. And the pulse of this land will continue beating. Without families and farms there would be no crops. Without barley there would be no beer. Neither is a world we want to live in. So as you CAREFULLY pop this cork, please pause to reflect on those who reap what they sow enabling, us to have amazing bottles of beer at the end of each day.
Style: Saison (Golden Raisins, White Pepper)
Availability: 12.7 oz bottles, Corked & Caged. Draft.
Arrival: September, 2013
5.5% ABV