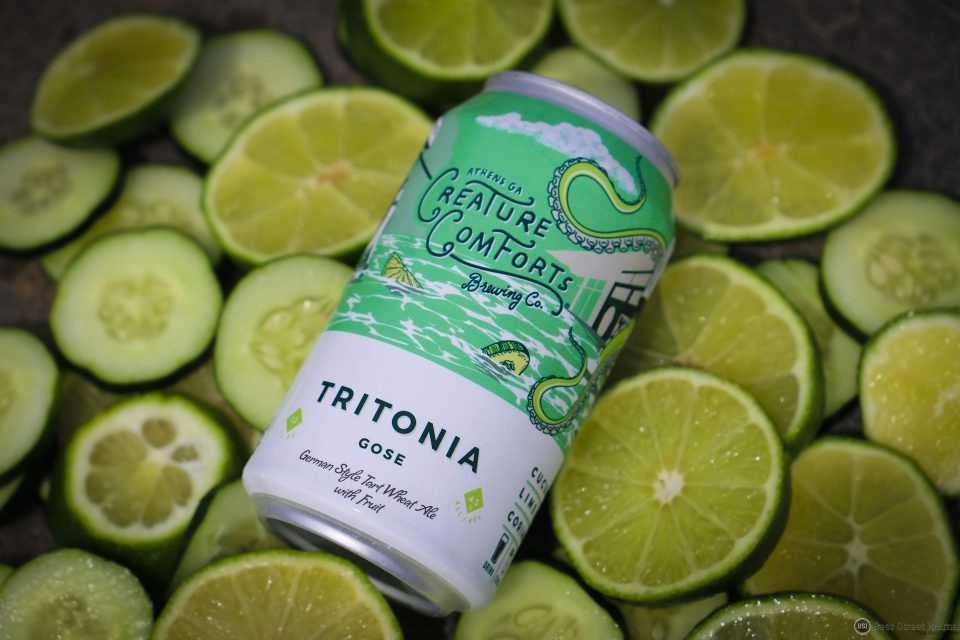 Creature Comforts Cucumber and Lime Tritonia is back in cans ahead of the official start of summer.
In 2017, Cucumber and Lime Tritonia cans were finally released complimenting the popular draft offering. The base tart gose is brewed with coriander and sea salt, plus a blend of fresh lime and cucumber.
Thanks to the brewery's added capacity at their second facility in their hometown of Athens, Georgia, the Tritonia series is a little less scarce and a lot more delicious.
Cucumber has a subtle flavor, making this vegetable a little complicated to pop in beer. Creature Comforts has taken the time to dial in the cucumber flavor in order, striking a beautiful balance with the tartness of the lime and base gose, and summery, garden-freshness of the cukes.
Creature Comforts Cucumber and Lime Tritonia is one of a few "Tritonia"  variants available during the year.12-ounce cans and draft will be available for a limited time starting June 18th.
Style: Gose (w/ Lime, Cucumber, Sea Salt, Coriander)
Availability: 12oz Cans, Draft. Limited Release.
Distribution: Athens/Atlanta
Latest Return: 6/18/19
4.5% ABV
PIC: Beer Street Journal