Topic Archives:
Russian Imperial Stout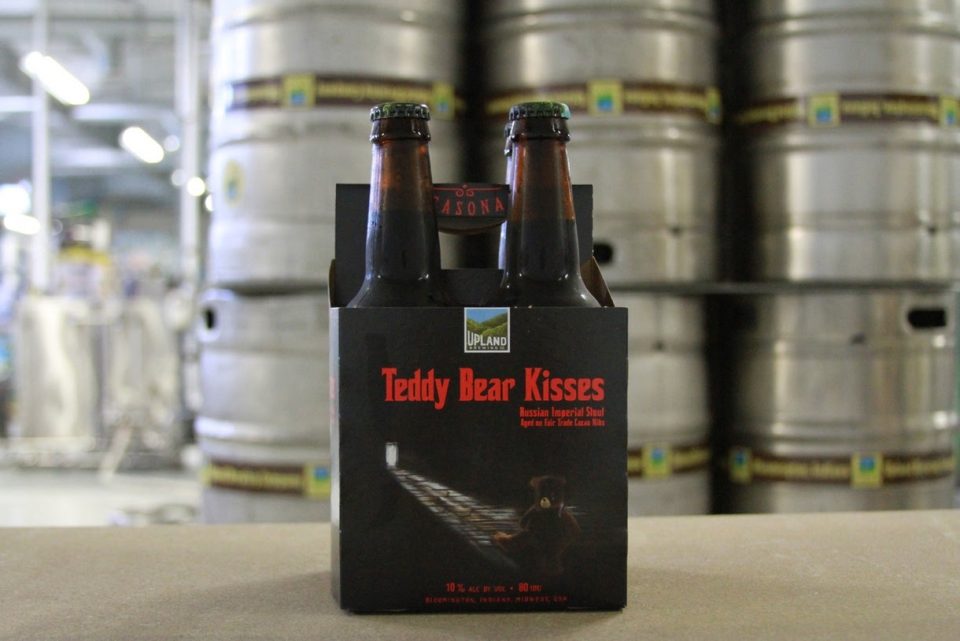 Upland Brewing Teddy Bear Kisses, a Russian Imperial Stout aged on fair trade cacao nibs, returns this winter. Clocking in at 10%, this high ABV winter seasonal is oak aged on cocoa nibs for four weeks, giving it a slightly sweet and bold chocolate flavor with dark caramel and vanilla notes.
"Teddy Bear Kisses is aged for four weeks on cacao nibs to provide an intense chocolate flavor and aroma, like sipping on cup of hot cocoa. A roasty bitterness balanced by moderate sweetness provides incredible drinkability for this style." -Matt Wisely, Innovation Lead
This seasonal release, Teddy Bear Kisses, hits shelves starting this week in 4-packs and draft within Upland Brewing distribution.
Style: Russian Imperial Stout (Oak Aged. Chocolate.)
Availability: 12oz Bottles. Draft.
Release: December 2016
10% ABV