Stillwater Artisanal Ales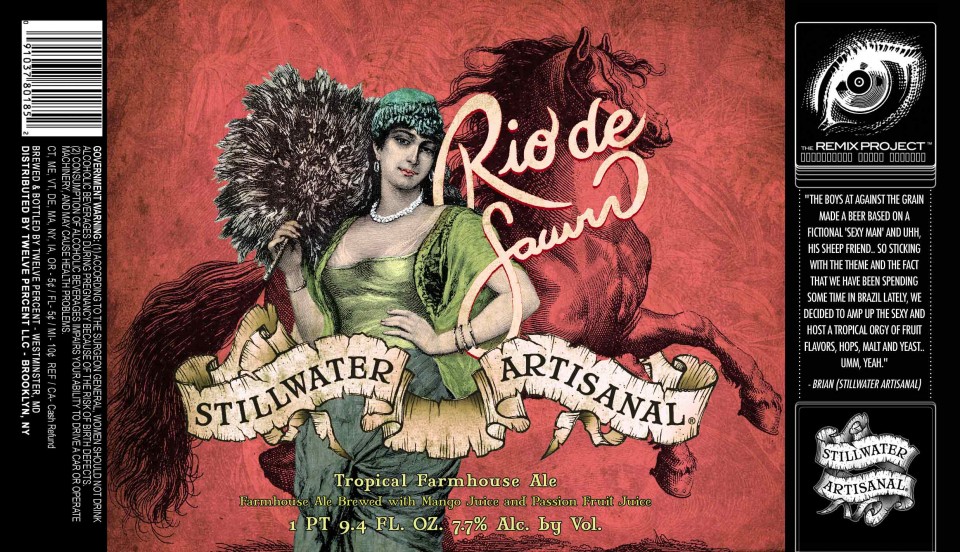 Stillwater Ales (Baltimore, MD) is remixing a familiar offering from Against the Grain –  Rico Sauvin. ATG's version is an IPA with Nelson Sauvin hops.
Stillwater is keeping with the tropical [Brazilian] theme by creating a tropical farmhouse ale, brewed with mango and passionfruit juice.
The boys at Against the Grain made a beer based on a fictional "sexy man" and uhh, his sheep friend.. So sticking with the theme and the fact that we have been spending some time in Brazil lately, we decided to amp up the sexy and host a tropical orgy of fruit flavors, hops, malt and yeast.. Umm Yeah."
Stillwater Rio De Sauvin is estimated to ship in December, 2014.
Style: Farmhouse Ale (w/ Mango Juice, Passionfruit Juice)
Availability: 750ml Bottles
Arrival: December, 2014 (Estimated)
7.7% ABV