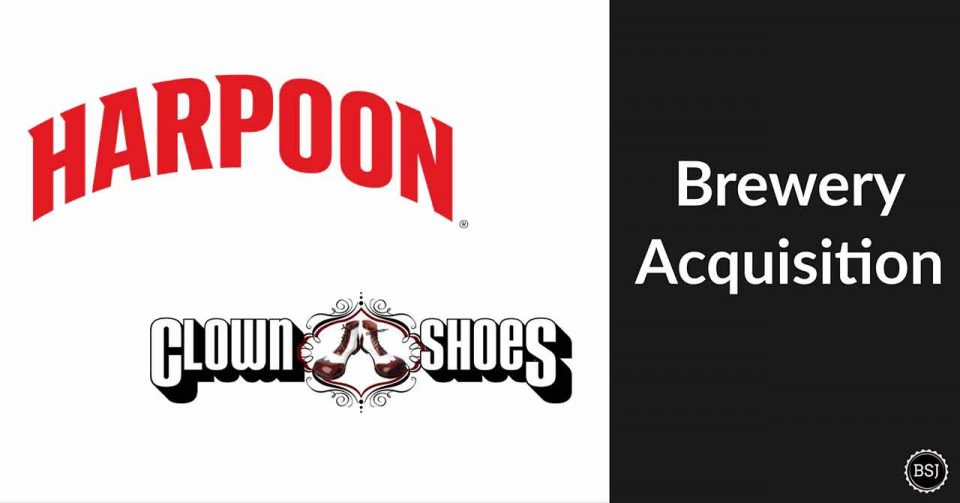 Harpoon Brewery's parent company has acquired Clown Shoes Brewing.
The Mass Bay Brewing Company, the parent company for Harpoon Brewery, has acquired Ipswich, Massachusetts based Clown Shoes Beer. The terms of the deal have not been disclosed.
Clown Shoes Brewing started in late 2009 by Gregg Berman. The business was started as a single beer project (specifically Hoppy Feet Black IPA) that "snowballed into a craft brand" according to the brewery. Since opening, Clown Shoes Brewing has expanded distribution to 28 states, plus five foreign countries, added 12 and 16-ounce cans, and state-specific small batches.
in 2017, the brewery's annual production hovers at 13,000 barrels annually.
"Harpoon and Clown Shoes are both fiercely loyal to our brands, to independent craft brewing, and to our employees. I've been a fan of Harpoon for a long time and it's very gratifying to me that our team will get to work alongside the expert brewers at Mass Bay Brewing to grow Clown Shoes and get our beer into the hands of more beer drinkers." – Clown Shoes founder, Greg Berman
Harpoon Brewery was founded in 1996, being issued Brewing Permit #1 by the Commonwealth of Massachusetts. in August of 2014, the brewery became employee-owned.
Developing...