Topic Archives:
Lips of Faith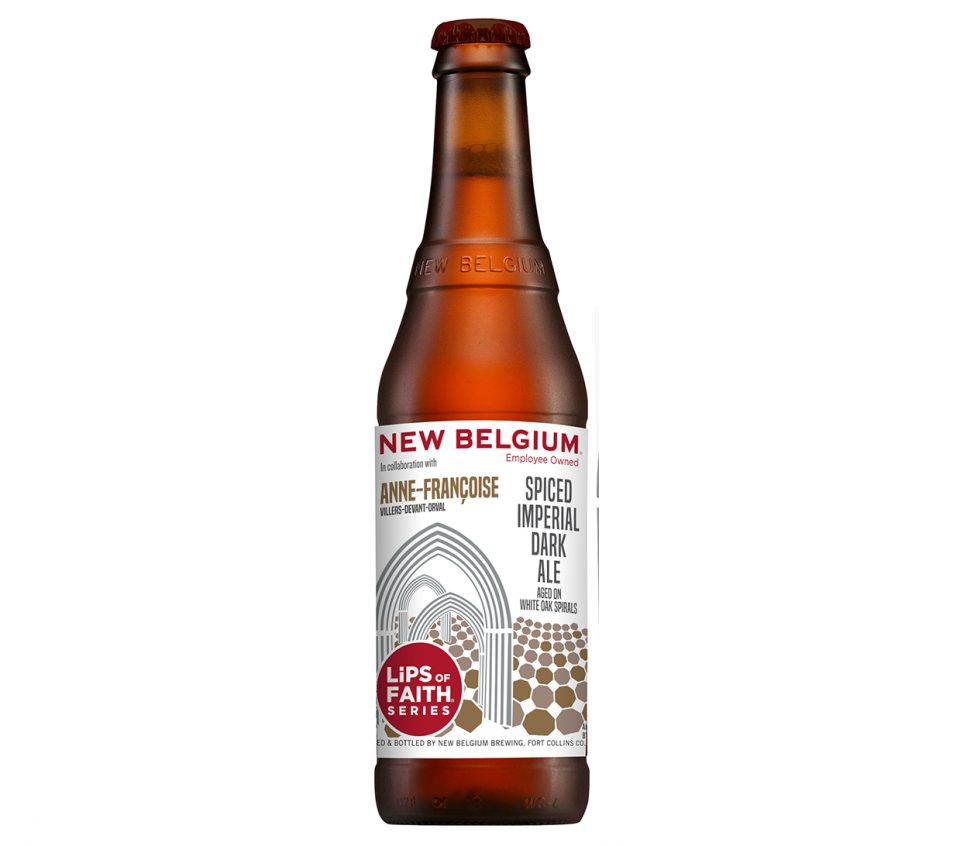 New Belgium Ann-Francoise will officially round out the brewery's Belgian collaboration series.
This final edition of a year-long Belgian-American collaborative series with Trappist brewery Orval. Specifically, Orval's first female brewmaster Anne-Francoise Pypaert. The result – a Belgian strong dark ale, brewed with a few spices and specialty malt.
Spruce tips and Grains of Paradise highlight the base beer, that has been dry-hopped with French Sprisselspalt hops. The finishing flourish is a two week engagement with American toasted oak spirals.
New Belgium Ann-Francoise Spiced Dark Strong Ale is available in 12 ounce bottles and draft for a limited time.
Style: Belgian Strong Dark Ale (w/ Grains of Paradise, Spruce Tips. Oak Aged.)
Availabilty: 12oz Bottles, Draft.
Debut: November, 2016
9.5% ABV