Topic Archives:
Grains Of Paradise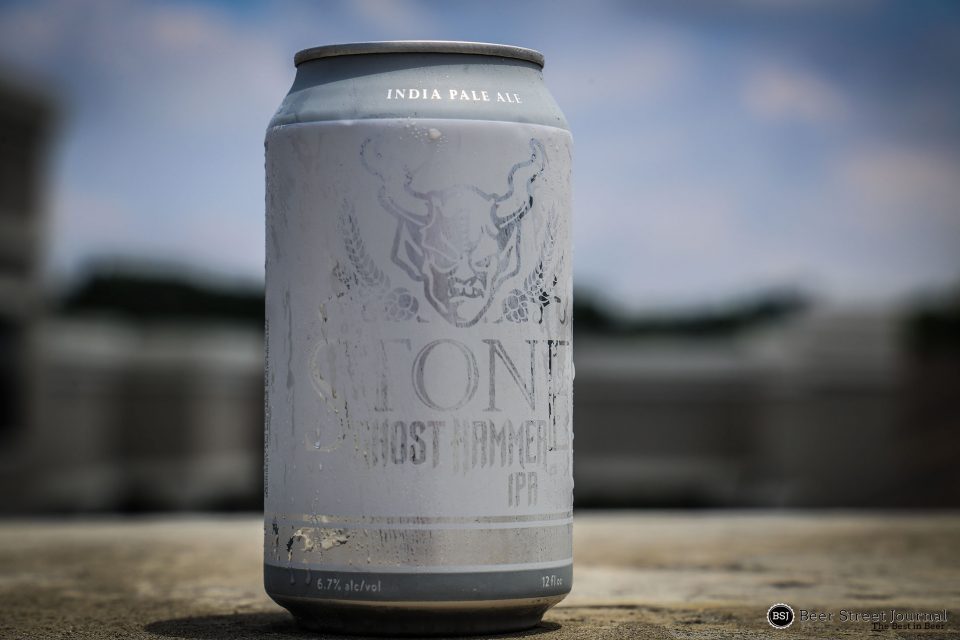 Stone Ghost Hammer IPA release is set for June 2017.
Hoppy mad scientists might be a better way to describe Stone Brewing. Their India pale ale arsenal is vast. Once the brewery settles on a hop combination for one beer, another combination is planned. In June, Stone Ghost Hammer IPA will rise.
Stone's overnight crew is responsible for this one. While half the world slept, the brewers came up with this new IPA, brewed with coriander, grains of paradise, and blended with citrus. The hop bill is heavy on Belma, Centennial, and Magnum hops.
A brewhouse can never sleep, for brewing beer never slumbers. And what never sleeps must always be tended, and that charge falls to the shoulders of the Overnight Crew. Part brewer, part scientist, these mad fermentationists brave the never silent nights, often alone, to tend to what will become Stone beers. The nights are dark. The cellars are cavernous. Spooky things can happen. Sometimes scary things happen. Once, something terrifyingly good happened. Our mad fermentationists had an idea. Brewed with coriander, grains of paradise, blended with citrus and liberally hopped with Belma, Centennial and Magnum hops. A frighteningly flavorful creation indeed.
Stone Ghost Hammer IPA is slated to release in 12-ounce cans and draft in June 2017.
Style: IPA
Hops: Belma, Centennial, Magnum
Availability: 12oz Cans, Draft.
Debut: June, 2017
6.7% ABV
Image: Beer Street Journal