Topic Archives:
Chili Beer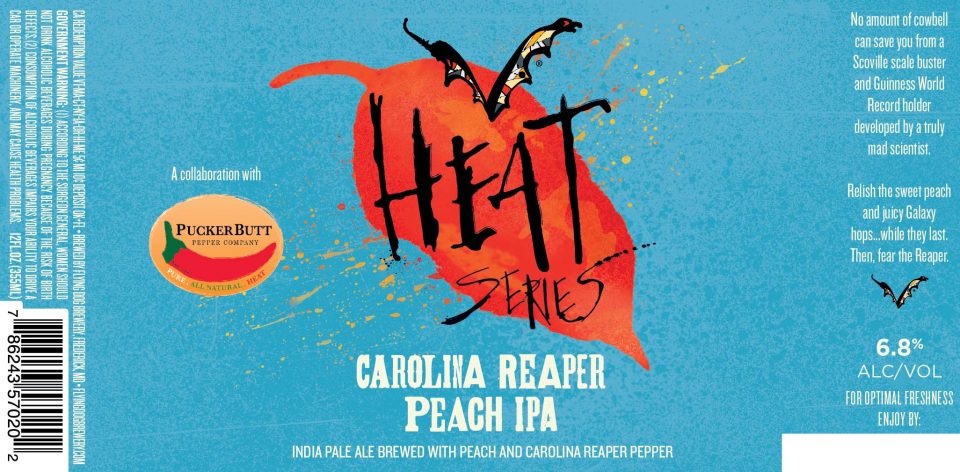 Flying Dog Carolina Reaper Peach IPA is now a part of the brewery's "Heat Series." This hot one is notable. Especially if you love hot food.
It's all about the Carolia Reaper pepper. You should know it by now as the world's hottest pepper. It's ridiculously hotter than Jalapeño. It's hotter than Ghost Peppers. The brainchild of Puckerbutt Pepper Company's Ed Currie.
So this isn't just all heat (and later intestinal discomfort), the brewery added peaches.
 This beer's sweet peach and juicy hops hit you first and then the Reaper chews you up and spits you out. One to fear, for sure.
The brewery said it best when they said Flying Dog Carolina Reaper Peach IPA goes hard in the paint. That's a hot, menacing pepper. You won't soon forget it.
Style: IPA (w/ Carolina Reaper Peppers, Peaches)
Availability: 12oz Bottles
Debut: Mid-August, 2016
6.8% ABV