Topic Archives:
Key Lime Juice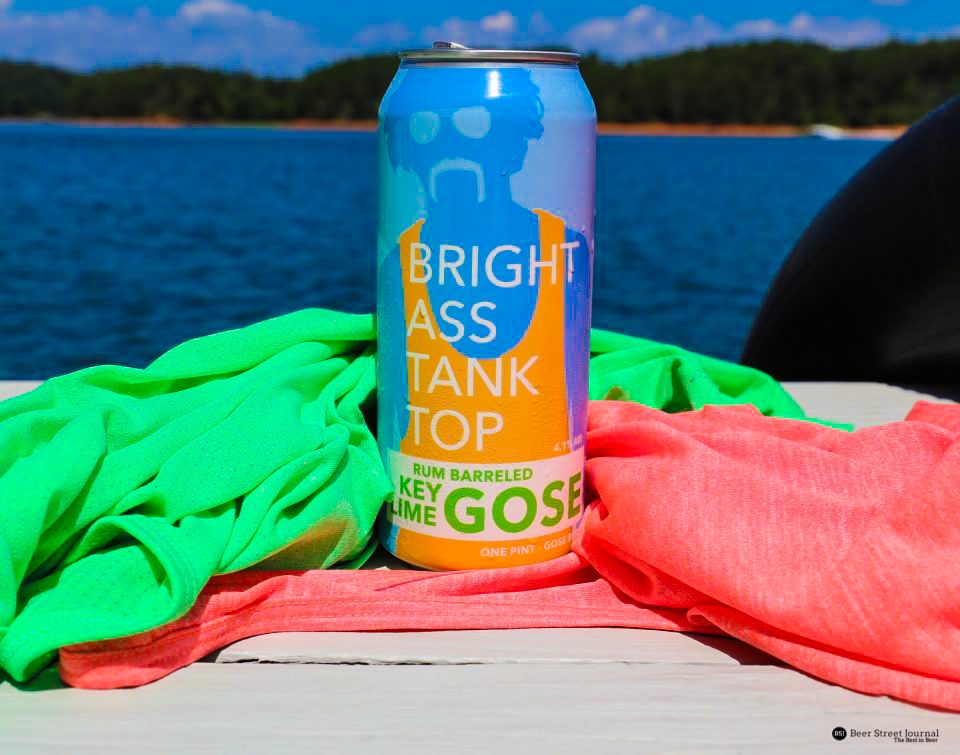 Unknown Bright Ass Tank Top is back in action as summer kicks up, slamming big flavors together in one canned package.
Key limes may be one of the most popular additions in craft beer these days. Unknown Bright Ass Tank Top has them in the base gose, plus Nicaraguan rum barrels. Brewery founder Brad Schell told Beer Street Journal of his excitement to find such great rum barrels.
"They smell like being drunk on a beach or being a pirate."- Brad Schell
The base beer is a gose brewed with sea salt and key limes, then aged in the rum barrels for over three months.
The result? A bold beer. There are a few key lime flavored beers running around out there these days. While some just taste a little citrusy, Bright Ass Tank Top doesn't let you forget what it is. A rum filled gose that is full of key lime juice. You can't miss a bright as shit tank top walking by you. You won't forget this beer either.
Unknown Bright Ass Tank Top is available once again in 16-ounce cans and draft by the end of June (in time for July 4th).
Style: Gose (w/ Sea Salt, Key Limes. Barrel Aged. Rum.)
Availability: 16oz Cans, Draft.
Distribution: NC, SC, GA
Latest Return: Late June 2019
4.1% ABV
PIC: Beer Street Journal