Topic Archives:
Epic Exponential Series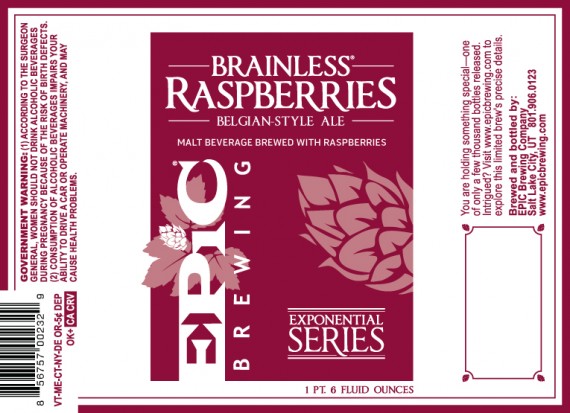 The newest forthcoming addition to Epic Brewing's Exponential Series will be Brainless on Raspberries. Much like the rest of the Brainless portion of the series, the base of this beer is their award-winning Brainless Belgian golden ale and then raspberries will be added with the final product aged in wine barrels.
So far the other two in the series, Braineless on Cherries and Brainless on Peaches, have a wonderfully fruity and tart finish so expect the same with this batch. Only a few thousand bottles of these beers are released so grab a few when you see them!
Style: Belgian-Style Fruit Beer  (w/ Raspberries)
Availability: 22 oz bottles
Arrival: TBA
??% ABV