Topic Archives:
Blonde Ales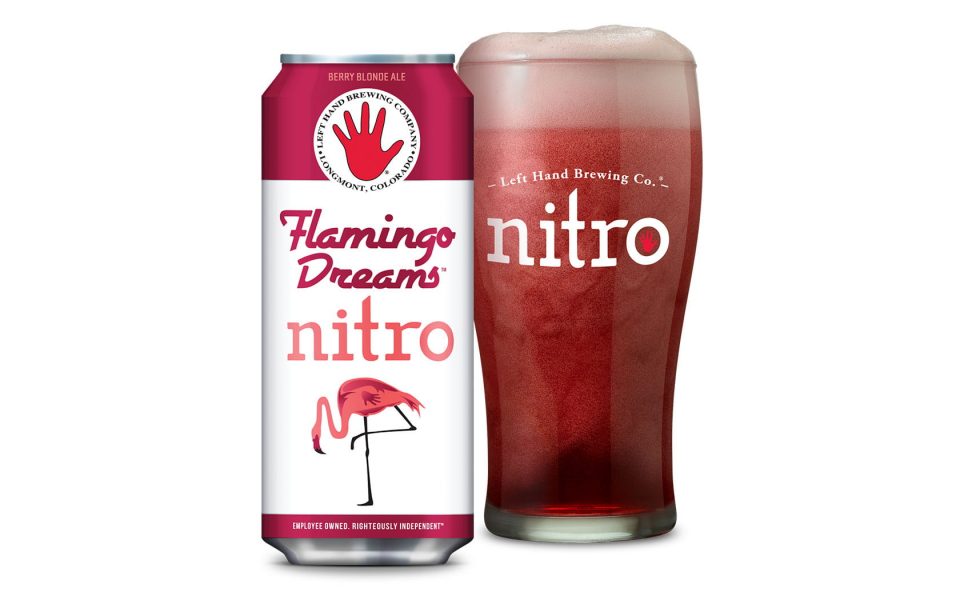 Left Hand Flamingo Dreams Nitro joins the brewery's year-round lineup in April.
Milk Stout Nitro is truly what puts Left Hand on the map. In recent years, the brewery has been building of the popularity of their "Nitro" lineup. This new creation is inspired by the upcoming days spent by the pool. According to Left Hand, most nitro beers lean toward stouts and porters. Not Flamingo Dreams. "You can't find another beer like this on the market. It will definitely make you think differently about nitro beers," says Jill Preston, Director of Marketing.
Flamingo Dreams Nitro is a blonde ale, brewed with fresh raspberries and blackcurrants.
Bursting with raspberries and blackcurrants and ready to jam, this berry blonde ale pours a striking pink. At 4.7% ABV, it's super smooth and refreshing with a berry burst, frisky zing and nitro glide that will bring out your vibrant side, especially poolside.
Left Hand Flamingo Dreams Nitro will be available in 13.65-ounce cans and draft, nationally.
Style: Blonde Ale (w/ Raspberries. Black Currants. Nitrogen Infused.)
Availability: 13.65oz Cans, Draft. Year-Round.
Debut: April 2019
4.7% ABV