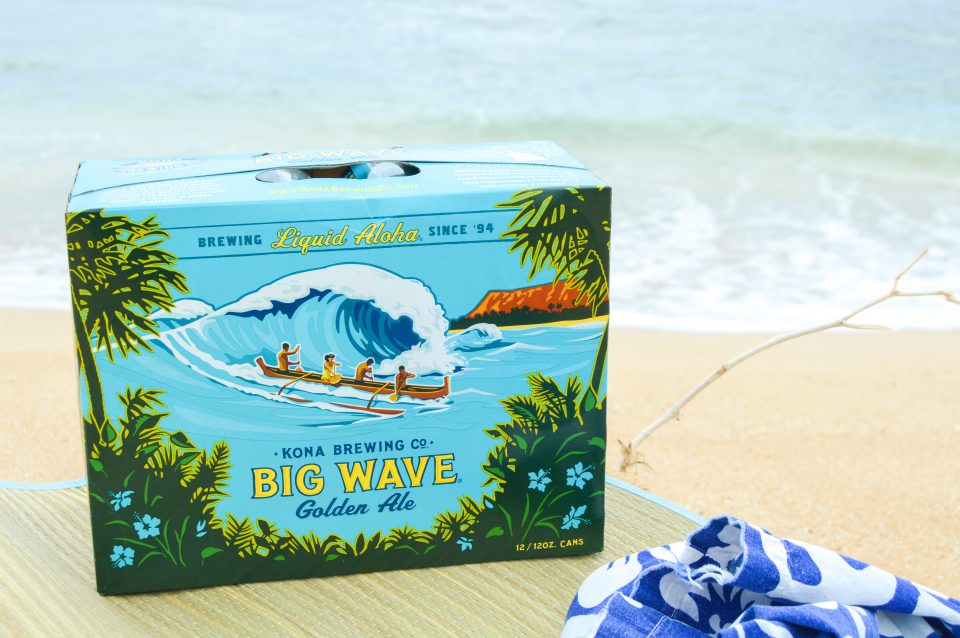 Kona Big Wave, the brewery's golden ale, is launching nationally in 12-packs.
This is the first time the brewery has released this beer in the 12-pack format, targeted for summer drinkers headed to pools, and outdoor activities.
Kona Big Wave is one of the brewery's most popular offerings.
"We're really excited to share the 'Liquid Aloha' lifestyle of slowing down and focusing on what matters with even more people as they pick up a 12 pack of Big Wave in cans and head into summer," – Sandi Shriver, head of Kona Brewing Co.'s brewery operations.
Kona Big Wave Golden Ale is a year-round offering.
Style: Blonde Ale
Hops: Galaxy, Citra, Millennium
Malts: 2 Row, Caramel 20
Availability: Year-Round
4.4% ABV, 21 IBUs