Blue Point Brewing Company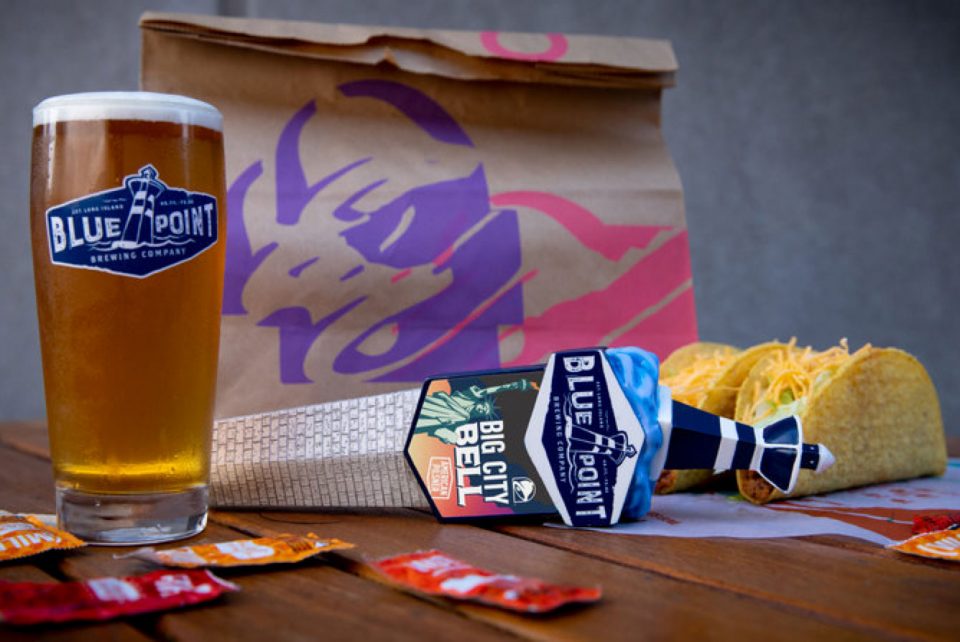 Taco Bell Beer is real. Big City Bell, a pilsner will soon be available at three Taco Bells in New York City thanks to Anheuser-Busch's Blue Point Brewing.
Taco Bell recently launched a series of "Cantina" style locations, that are not focused on the drive-thru concept, but Cantina and Urban-Inline dining experiences (similar to Chipotle or Moe's). These new locations feature open kitchens, custom menus, sharable appetizers, and alcohol. It is important to note that only the Cantina locations will serve alcoholic beverages, Urban In-Line locations do not.
New York City will be home to three of these Cantina restaurants by the end of 2018, and with it, Taco Bell inspired beer. Big City Bell, a pilsner-style beer will be found on tap at all of the new Taco Bell Cantina's, brewed at nearby Blue Point Brewing.
Taco Bell Corp. is a subsidiary of Yum! Brands, operating more than 450 Taco Bell restaurants in 26 countries. At the time of this article, the number of Taco Bell Cantinas nationally is limited to less than 10 coast to coast.
Image via Taco Bell/Yum! Brands