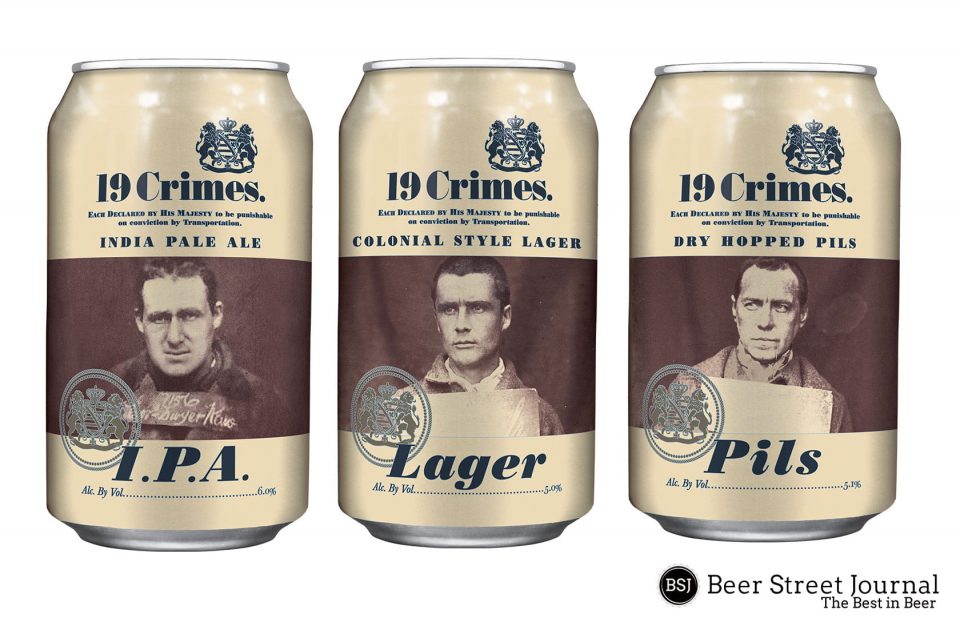 19 Crimes, the Australian winemakers with the augmented reality labels, are launching 19 Crimes Beer in the United States.
The wine debuted in the United States 6 years ago, and is now a staple in pretty much every grocery store you step foot in. According to Michelle Terry, CMO or Treasure Wine Estates, the company noticed a duality between wine drinkers and craft beer drinkers. "We know that our 19 Crimes wine lovers also highly index as consumers of craft beer. There is so much opportunity with this brand, and our retailers and customers have been asking us to expand into other alcohol beverages." 
Three styles of 19 Crimes beers are ready with the initial launch – 19 Crimes Pilsner, 19 Crimes IPA, and 19 Crimes Lager. All three styles are brewed at Sleeping Giant Brewery in Denver, Colorado.
Each of the cans portray the familiar characters on the labels, complete with augmented reality stories through the Living Wine labels phone app. The stories on the wine and the beer are the same.
19 Crimes Beer will launch first in Ohio. Expect more states before the close of 2019.