Topic Archives:
Honey Currants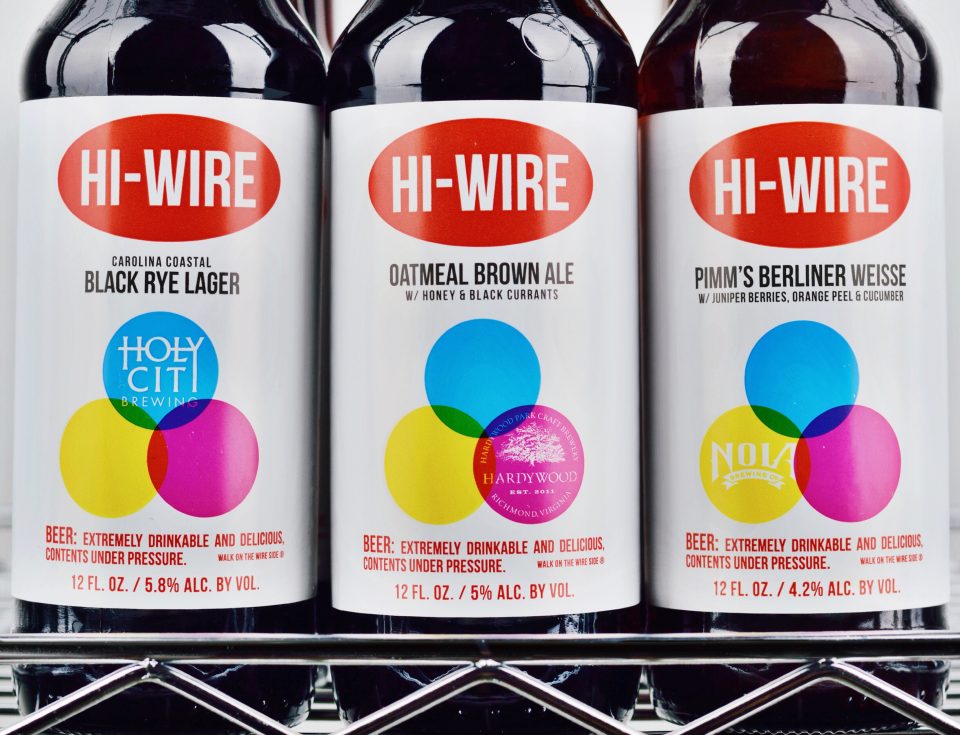 Asheville, North Carolina's Hi-Wire Brewing has been absolutely killing it with the artwork. Don't believe us? See Hi-Wire 10W-40 Imperial Stout. Coming in February is some more awesome artwork, found in the Hi-Wire Collaboration 12-Pack. If you've ever used a can of spray paint, or stepped foot in the paint section of a hardware store, you'll find something familiar with this branding.
It has been a while since Hi-Wire has been able to collaborate with other breweries, thanks to the time it has taken to get settled in with their new production facility. When time opened up on the production schedule, they opted to go big.
The mixed pack features Hi-Wire teamed up with NOLA Brewing, Holy City Brewing (Charleston, SC), and Hardywood Park Craft Brewery (Richmond, VA), each creating three unique beers.
NOLA Brewing's collaboration, Pimm's Berliner Weisse, is based on the New Orlean's favorite Pimm's Cup drink. A Berliner Weisse brewed with juniper berries, orange peel, and cucumber. 4.2% ABV
Hardywood Park Craft Brewery and Hi-Wire created Oatmeal Brown Ale, brewed with honey and black currants, 5% ABV.
Holy City co-owner Jeff Moreadith is a lover of lighter beers, as well as an Asheville resident. Together, they created Carolina Coastal Black Rye Lager using Seashore Black Rye, a malt grown outside Charleston, South Carolina.
The 12-pack will be rounded out with Hi-Wire's flagship beers: Hi-Pitch Mosaic IPA, Hi-Wire Lager, and Hi-Wire Gose.
Look for Hi-Wire Collaboration 12-pack throughout the brewery's entire distribution footprint in mid-February, 2017.