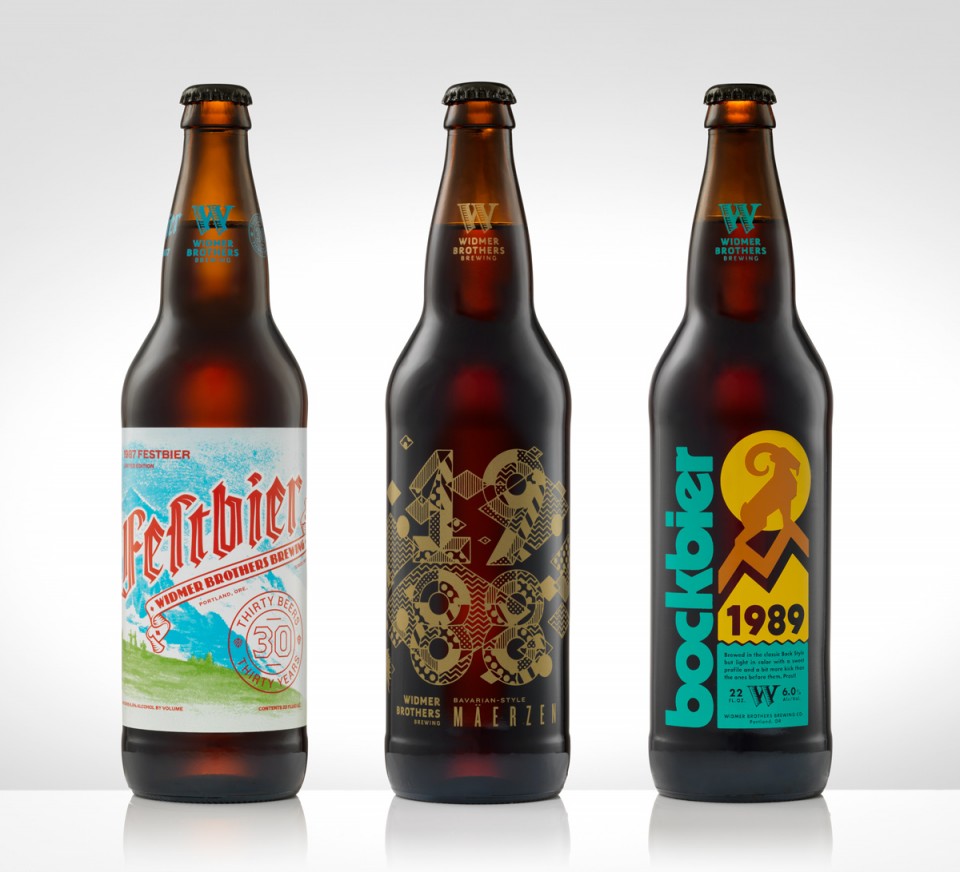 Widmer Brothers Brewing (Portland, OR) continues their 30 Beers for 30 Years celebration with three bottle releases this month. Local Portland artists created the labels for each of the new beers. These next releases transport Widmer back to their German brewing roots.
Festbier – First brewed in 1987, was Widmer's first winter seasonal offering. 6.5% ABV, 34 IBUs. Art
Maerzen – Originally brewed in 1988, this traditionally spring release is 5.5% ABV, 20 IBUs
Bockbier – First released in 1989, was intended to change 80's drinkers opinions of dark beer. 6.6% ABV, 30 IBUs
"2014 is a perfect time to re-release these beers," said Rob Widmer, co-founder of Widmer Brothers Brewing. "There's a definite thirst for German-style craft beers today, particularly here in Portland where German styles and German-inspired craft breweries are on the rise. We like to think that we were on the forefront of that trend 30 years ago, and it's great to see beer drinkers showing enthusiasm and appreciation for styles that helped us build our brewery."
30 cases of each will be available solely in the Portland, Oregon market starting this week (of May 5, 2014). Ethan Allen Smith of Peetkegler created the Festbier label, Adam R. Garcia of The Pressure created the Mäerzen label, and Andy Morris of Chandelarrow created the Bock label.
Style: Oktoberfest, Marzen, Bock
Availability: 22oz Bombers. 30 cases, Portland, OR
Arrival: May 5th, 2014
Read more: Widmer Brothers 30 Beers for 30 Years