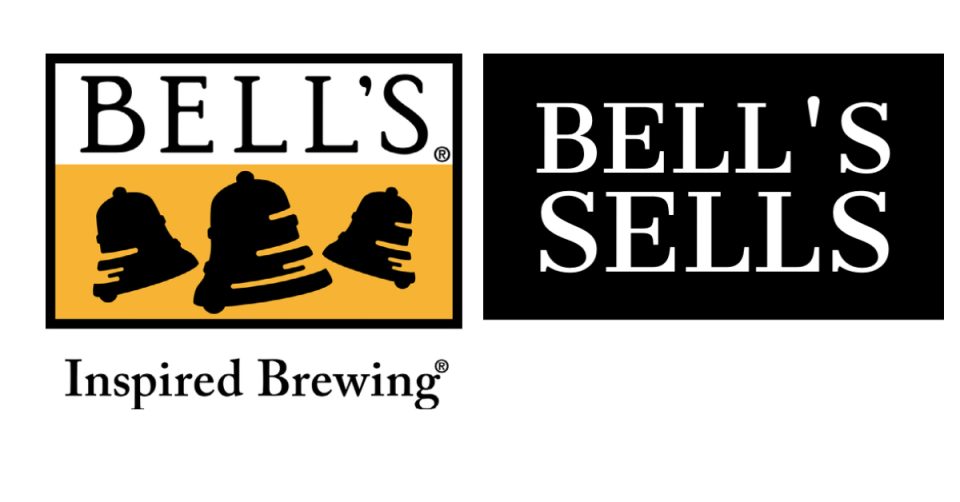 Larry Bell, founder of Bell's Brewery announced at noon today a sale to Lion, an Australian subsidiary of Kirin, which is currently New Belgium's parent company. Upon this this announcement, Bell will retire.
Bell framed the sell in his announcement as "joining forces with New Belgium Brewing in Fort Collins, Colorado (and Asheville, North Carolina). New Belgium Brewing sold to Lion almost two years ago this week in 2019. The sale includes Bell's spin-off venture, Upper Hand Brewery in Escanaba, Michigan.
"By bringing together two of the largest and fastest-growing craft brand families in the country and unifying our companies under a single business model, we're creating one of the best and largest craft portfolios in the country. Under the terms of the deal, I am selling my stake in Bell's to Lion, who acquired Colorado-based New Belgium in 2019," says Larry Bell.
We are committed to keeping Bell's strong and stable for generations to come, providing world-class beers to our fans every day. Our partnership with @newbelgium New Belgium will allow us to do that.

— Bell's Brewery (@BellsBrewery) November 10, 2021
This sale will strip Bell's Brewery's "craft brewer" status definition set by the Brewers Association, who are currently ranked 7th largest craft brewery in the United States.
Larry Bell started Bell's in his basement in 1983 on Wheaton Street, which then turned into a homebrew shop on Burdick Street in Kalamazoo. The brewery's Two Hearted Ale has long been considered the India pale ale in America, in close contention with Russian River's Pliny the Elder.
Bell says the day to day operations of the brewery and its nearly 550 employees will remain unchanged. Those employees join New Belgium's 700 employees, for a combined brewery workforce of more than 1,200.
Bell's Brewery in on track to produce 500,000 barrels (15,500,000 gallons) of beer in 2021. Operations will remain in Kalamazoo County.
Financials of the sale have not been disclosed.
Developing story. Check back for more details as they become available.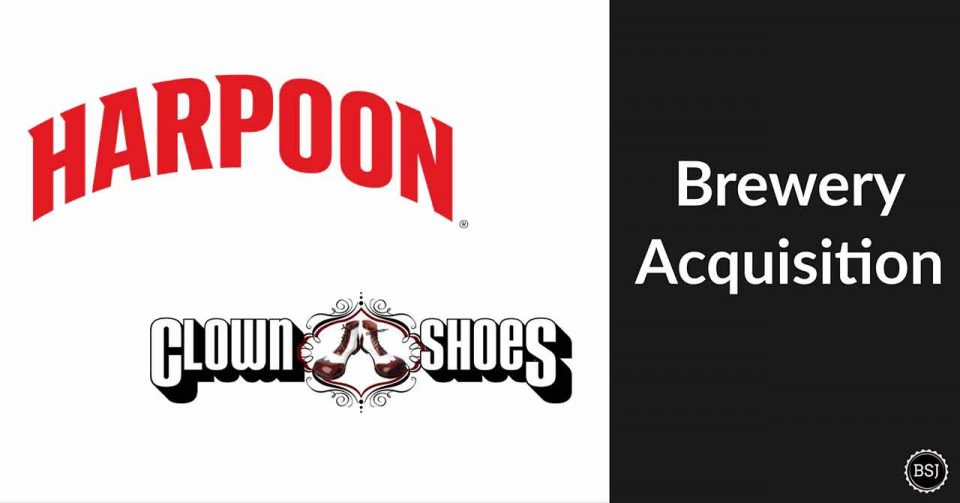 Harpoon Brewery's parent company has acquired Clown Shoes Brewing.
The Mass Bay Brewing Company, the parent company for Harpoon Brewery, has acquired Ipswich, Massachusetts based Clown Shoes Beer. The terms of the deal have not been disclosed.
Clown Shoes Brewing started in late 2009 by Gregg Berman. The business was started as a single beer project (specifically Hoppy Feet Black IPA) that "snowballed into a craft brand" according to the brewery. Since opening, Clown Shoes Brewing has expanded distribution to 28 states, plus five foreign countries, added 12 and 16-ounce cans, and state-specific small batches.
in 2017, the brewery's annual production hovers at 13,000 barrels annually.
"Harpoon and Clown Shoes are both fiercely loyal to our brands, to independent craft brewing, and to our employees. I've been a fan of Harpoon for a long time and it's very gratifying to me that our team will get to work alongside the expert brewers at Mass Bay Brewing to grow Clown Shoes and get our beer into the hands of more beer drinkers." – Clown Shoes founder, Greg Berman
Harpoon Brewery was founded in 1996, being issued Brewing Permit #1 by the Commonwealth of Massachusetts. in August of 2014, the brewery became employee-owned.
Developing...
Anheuser-Busch InBev acquires something a little different this week. Homebrew supplies. The global brewery has acquired Northern Brewer.
Northern Brewer was founded 23 years ago by Chris Farley (not the actor). Since then the homebrew supply group has grown to one of the largest in the United States, posting $10's of millions in annual revenue.
Farley has confirmed that Northern Brewer has been acquired by ZX Ventures, the "global disruptive growth unit" of Anheuser-Busch InBev. The details of the transaction have not been disclosed.
Farley states in a message on the Northern Brewer site:
First, nothing will fundamentally change as the result of this deal. Our entire leadership team will remain intact and our company will continue to be independent. Our staff of dedicated employees will continue to serve our customers and help our industry innovate. Our culture will remain as it is today: vibrant, energetic, fair and dedicated to our mission and to you.
From here, Farley goes on to say this sale will bring "unparalleled opportunities." What those are exactly, have not been divulged by the company.
Northern Brewer's leadership will remain intact, as will all the current employees – for now.
What ZX Ventures, and AB InBev will do with Northern Brewer remains to be seen.
Developing…