Burnt Hickory Brewery
Burnt Hickory Brewery, based in Kennesaw, Georgia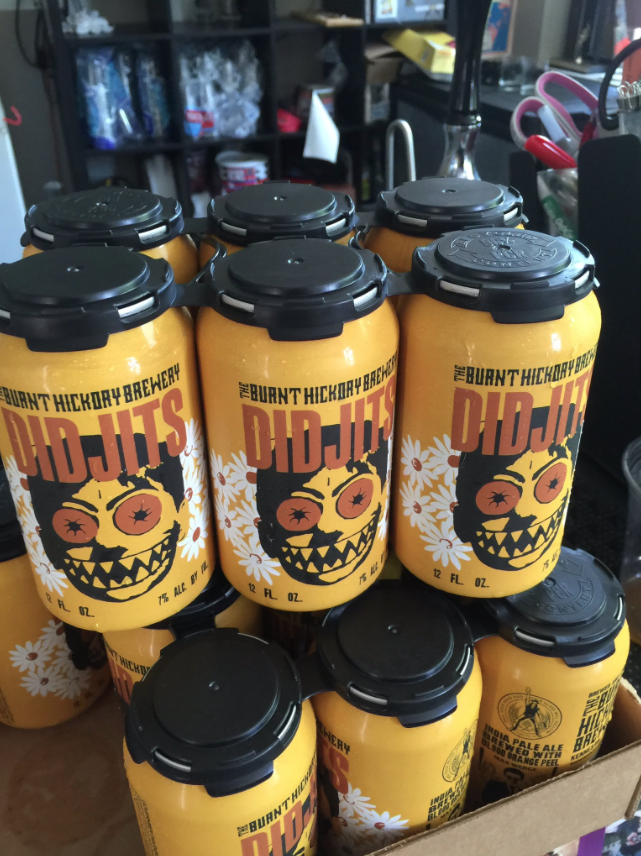 Kennesaw, Georgia based Burnt Hickory Brewing launches their first cans this week. The brewery started with Didjits, a blood orange India pale ale.
Punk rock music fans might recognize the beer name, named for the band The Didjits, formed in the 80's. The Offspring covered their song Killboy Powerhead on their Smash album (probably The Offspring's most famous, it had Come Out and Play, and Bad Habit tracks on it.)
Burnt Hickory brewed their first beer in 2012 on a 2-barrel system. Since then, the brewery has expanded to a  20-barrel brewhouse.
As with all breweries, this is just the first of many canned offerings coming in the future.
Shelves- July.
Style: IPA (w/ Blood Orange)
Availability: 12oz Cans, Draft.
Debut (Cans): Late June, July, 2016
7% ABV
Image: Burnt Hickory