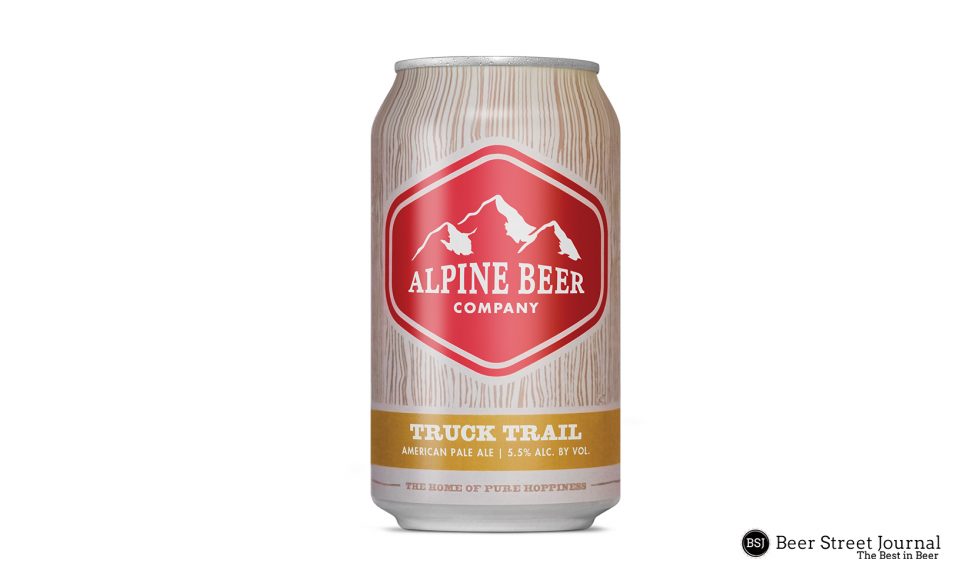 Alpine Beer Company is adding cans to their lineup this summer, a first for the brand.
In 2014, Green Flash Brewing acquired Alpine Beer, and have taken the brand national. Once Green Flash added cans to their lineup, it was only a matter of time before Alpine Beer's lineup would be found in aluminum. By the time temperatures start to soar, you will have a few of the brewery's beloved recipes in your hands.
Two beers have initially been tapped for aluminum:
Truck Trail,  a pale ale named for the Anderson Truck Trail in Alpine, California. Brewed with a blend of Cascade and Centennial hops. 5.5% ABV.
Willy, referred to as an "old school" recipe by Alpine, is an American wheat ale brewed with a healthy dose of Amarillo hops.
Both offerings will be available in 12 ounce cans, in 6-packs in early summer, 2017.