Topic Archives:
Honey Ales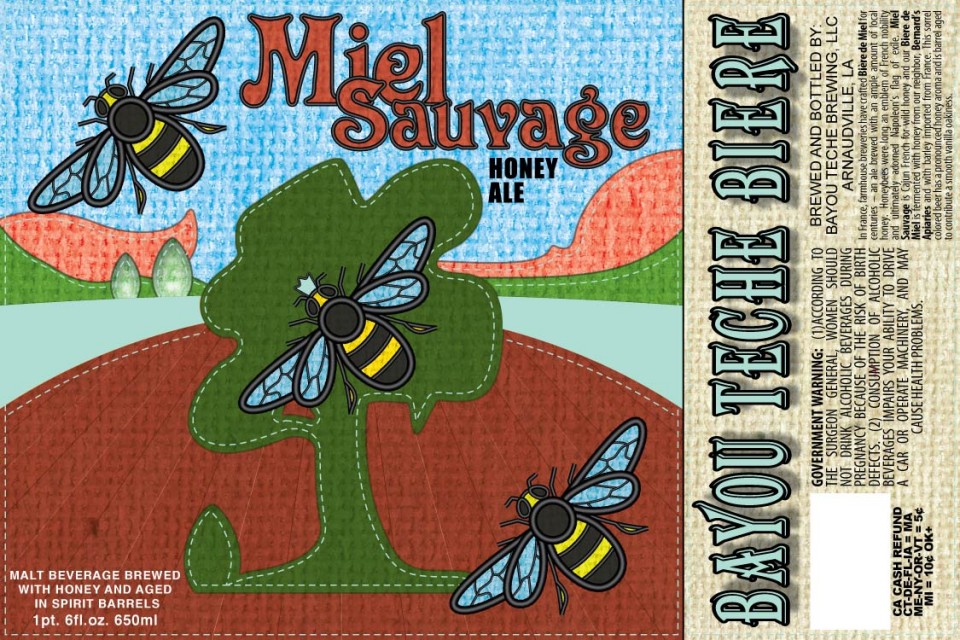 Wild Honey. That's what Bayou Teche Biere's Miel Sauvage means when you translate it. The brew uses local Louisiana honey from the brewery's neighbor Bernard Apiaries. Sauvage is  inspired by French farmhouse breweries making Biere de Mel or honey beers.
Miel Sauvage is Cajun French for wild honey and our Biere de Miel is fermented with honey from our neighbor, Bernard's Apiaries and with barley imported from France.  This mahogany colored beer has a pronounced honey aroma and is barrel aged to contribute a smooth vanilla oakiness.. 
Bayou Teche Miel Sauvage is available in 22oz bombers, and draft.
Style: Honey Ale (Barrel Aged. Whiskey.)
Malts: Pale, Caramel, Munich
Availability: 22oz bombers, Draft. Late summer/Fall seasonal.
9% ABV