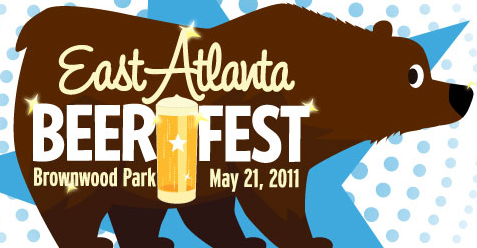 East Atlanta BeerFest is this weekend.  In addition to over 200 beers, there will be some fun tech stuff for you to play with.
First, EABF announced Foursquare integration.   Upon checking into the festival, you unlock the ability to drink 3 more beers not offered to those not using the app:
Heavy Seas Brewing – Hang Ten. Weizenbock, 10% ABV
Terrapin Brewing – Double Feature. Dubbel, 7.7% ABV
Peak Brewing – King Crimson. Imperial Red Ale, 10% ABV.
In addition, once the festival is over 100 checkins, go to the merchandise tent for a koozie.  ALSO! The 1st 100 people who come by the tent with the shiny new EABF Fest badge get a Foursquare day koozie.
That's not all.  Those festival goers with iPhones can download the official EABF app, which shows all the beers available at the festival.  The app shows what tables the beers reside, with an opportunity to add to your favorites, tweet about them, & upload pictures.  Available in the <iTunesStore>
There are less than 400 tickets left for EABF.  Make sure you get your tickets HERE