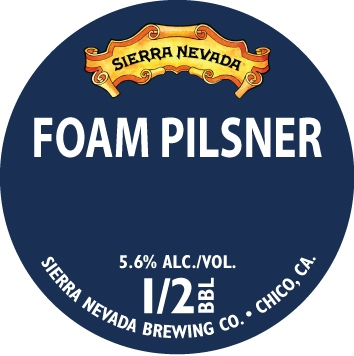 Sierra Nevada Brewing is a fan of Phish.  Foam Pilsner was brewed for the annual Phish Festivals.
Foam was available last year at Phish 8, held last year in California – a.k.a. "hippie Halloween."  A sales rep for Sierra Nevada told me last night the Foam Pilsner will be back again for "Super Ball IX" held at Watkins Glen in New York State July 1-3.
About Foam:
Foam is a German style pilsner brewed with grassy noble hops, and a blend of German and American malts.  Close to 200 kegs are slated for the festival this year.
Availability: Draft only, Phish festivals.
?? ABV