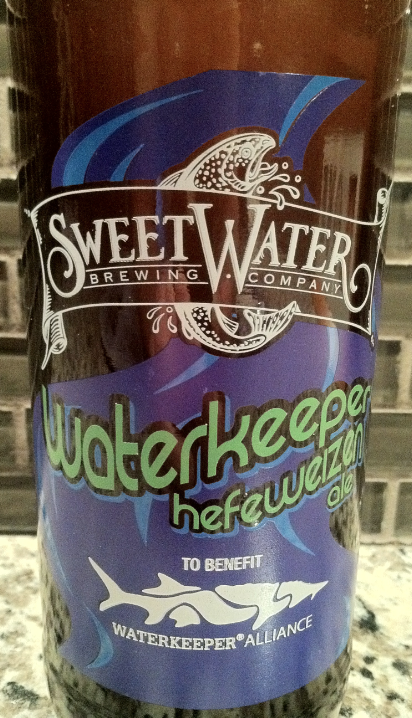 SweetWater Brewing's latest feel good release is shipping. Riverkeeper Hefeweizen is brewed to raise awareness for the Upper Chattachoochie Riverkeeper Association.  Simply speaking, keep the Chattahoochie River clean!  This river provides drinking water to Atlanta, & SweetWater Brewing.
Beginning almost a decade ago we began working with Upper Chattahoochie Riverkeeper to help them in their mission of protecting the river which provides clean water for millions of folks in the southeast (quite possibly you and definitely the brewery!)  What began as donating cases of Sweetwater for fundraisers and post river clean refreshments turned into the Save the Hooch Campaign, raising over $250,000 to date for UCR's mission.

The success of the campaign has spread throughout the southeast to other local communities and their local Waterkeepers.  Waterkeeper Hefeweizen continues our mission to raise aware
Style: Hefeweizen
Hops: Sterling & Hallertau
Malts: 50% Wheat, 50% 2 Row Malt
Taste Expectations: Flavors of banana & clove.  Hints of lemon.
Availability: 220z bombers, draft.
5.7% ABV
Read more about the Riverkeeper's Efforts http://www.chattahoochee.org/