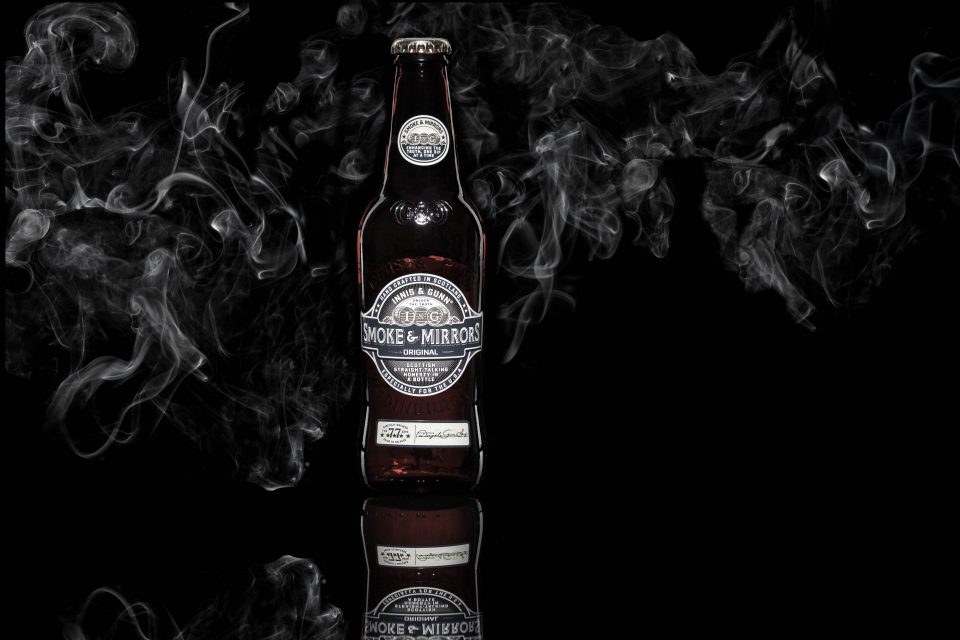 Innis & Gunn Smoke and Mirrors, a beer for American politics, encourages a straight-talking honesty by adding ingredients that act as a truth serum. The brewery sent both Hillary and Trump bottles of this new truth serum beer to "remind them of the importance of truthful campaigning as they battle it out to become the country's next President."
Scotland is no stranger to political uncertainty and relates to those times where honesty becomes a blurry concept. Therefore, Smoke and Mirrors is a beer brewed specifically for the American people during the election of 2016. Founder and Master Brewer, Dougal Gunn Sharp commented,
"Scotland is a straight-talking nation and we're looking forward to bringing a little part of our Scottish candidness over to the States, along with our most innovative brew to date, Smoke & Mirrors. Our latest beer has been brewed especially for the American people and demonstrates how beer can be so much more than just a drink. Through Smoke & Mirrors, we have the power to open up a more real, more honest world." 
Innis & Gunn Smoke and Mirrors, uses the Innis & Gunn strong ale base we all know and love, plus the brewery's "truth serum". The serum adds licorice root, mullein (a natural herb), and vine essence (yet another herb).
This offering is a limited release, as in probably just Hillary and Trump.
Style: English Strong Ale (w/Licorice Root, Mullein, Vine Essence.)
Availability: 11.2oz bottles, Limited release
7.4% ABV