Topic Archives:
Sweet Gale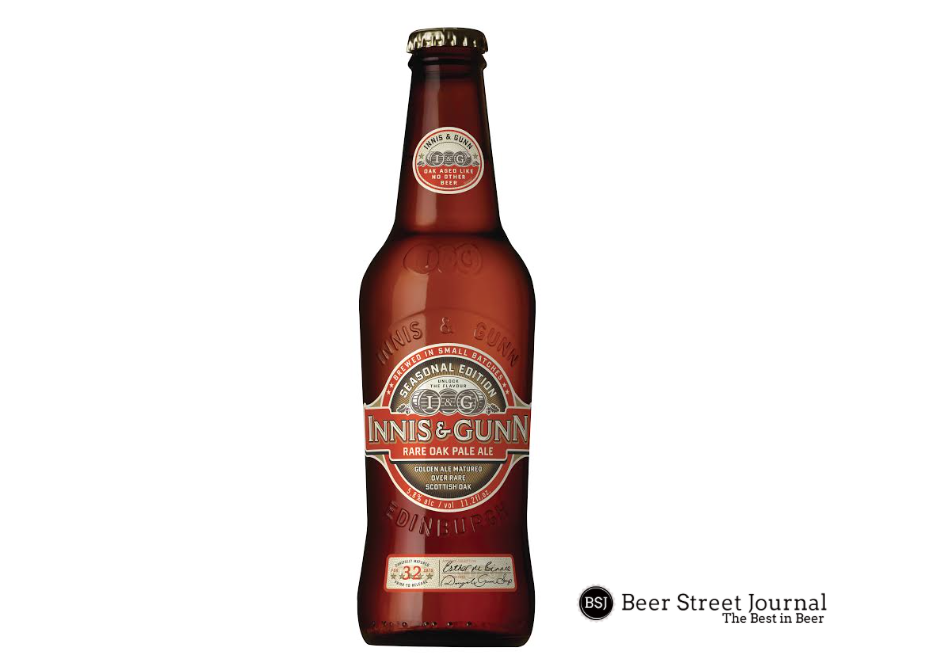 Innis & Gunn Rare Oak Pale Ale is the latest release to hit the United States. The
This new bottle offering makes use of Scottish oak's unique flavor that Innis & Gunn says hasn't been used in brewing for hundreds of years.  Additionally, the brewery uses elderflower during the maturation process, and air-dried sweet gale for added flavor depth.
According to Stephen Harrod Buhner, award-winning American author of more than 20 books on nature and herbal medicines, the ancient beer was fabled to have had mildly narcotic qualities that would 'stimulate the mind, create euphoria and enhance sexual drive.' (To note, Innis & Gunn does not purport that Rare Oak Pale Ale carries the same qualities today.)
Innis & Gunn Rare Oak Pale Ale is available for limited time in 12oz bottles, and draft.
Style: Pale Ale (w/ Sweet Gale, Elderflower. Oak Aged.)
Hops Super Styrian, Whitbread Golding
Malt I&G Ale Malt, Golden Promise Malt, Crystal Malt, Wheat
Availability: 12oz Bottles, Draft.
Release: April/May, 2015
5.8% ABV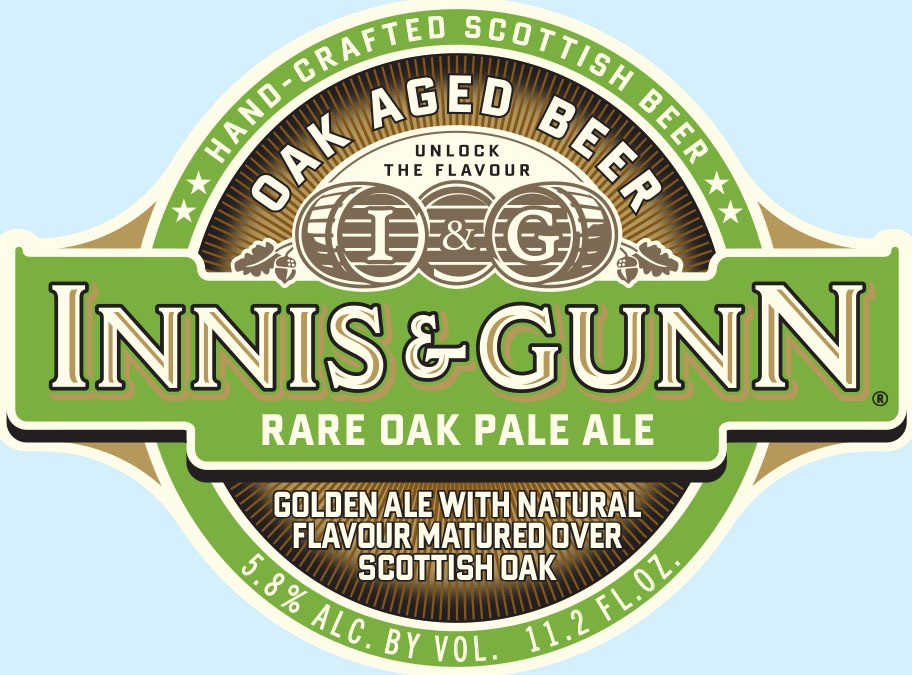 Already available in the United Kingdom is Innis & Gunn Rare Oak Pale Ale. The offering is aged over rare Scottish oak, historically used for ship building. Rare Oak Pale Ale not only uses unique wood, but the addition of elderflower, and sweet gale (aka bog myrtle). A couple of years ago, the brewery released a draft only Oak Aged Pale, without the herb additions.
This refreshing Pale Ale has been matured over rare Scottish oak, which hasn't been used in brewing since the days of the Anglo-Spanish wars and the Armada, when huge areas of Scottish forest were felled to build ships.

The beer is finished with the addition of sweet gale which grows wild in the Scottish Highlands and was used traditionally as an alternative to imported hops by brewing in Scotland.
Innis & Gunn Rare Oak Pale Ale will be available in 11.2 oz bottles.
Style: Pale Ale (w/ Elderflower, Sweet Gale. Oak Aged)
Hops: Super Styrian, Whitbread Golding
Malts: I&G Malt, Crystal Malt, Wheat
Availability: 11.2 oz Bottles, Draft.
Arrival: TBA
5.8% ABV
Jester King Craft Brewery preps for the release of Gotlandsdricka, a new farmhouse ale. The name means "Drink of the Good Land", and is purported to be a beer of the Vikings. This beer mimics the farmhouse ales traditionally brewed on the island of Gotland in Sweden, using more herbs and berries. (A lot like sahti is.) For this brew, Jester King used birchwood smoked malt, juniper, and sweet gale. Sweet gale (aka myrica gale) has been used as an insect repellent, and a stomach pain remedy.
…From what we can gather, the original beer would likely have been smokey, sour and reeking of juniper and birch. It would not have been the product of fermentation with brewer's yeast (Saccharomyces cerevisiae) in a temperature controlled, sanitized stainless steel vessel, which is how our rendition of the style was created. Rather, like all historic beers brewed before the rather recent discovery and harnessing of brewer's yeast, it would have been the product of fermentation involving wild yeast and bacteria.
Style: Farmhouse Ale (w/ Juniper, Sweet Gale, Smoked)
Availability: The first tapping of Gotlandsdricka will be at the Borefts Beer Festival on September 28th and 29th at Brouwerij de Molen in The Netherlands. It will make its stateside debut a week later at the Texas Craft Brewers Festival in Austin on October 6th and at the Pints for Prostates Denver Rare Beer Tasting IV on October 12th. Following its debut at the festivals, a limited amount of naturally conditioned kegs, casks and gravity kegs will be released in Texas with a wider bottle release to follow. A portion of the bottle release will also be made available through the Rare Beer Club.
Arrival: Late September, 2012
6.6% ABV