Topic Archives:
Elderflower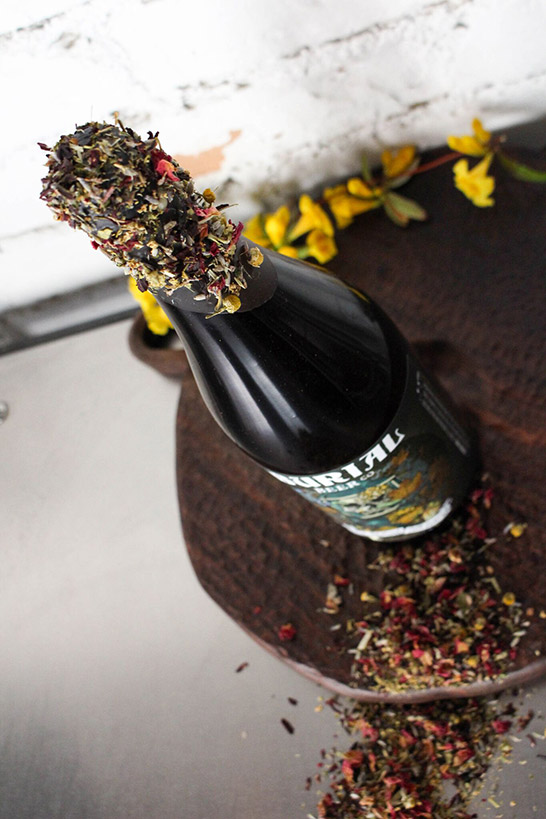 Burial The Veil Behind the Curtain debuts today marking the first day of spring. 
The decay of Winter's final demise has fallen, says Asheville's Burial Beer. Today marks the first day of spring, and with it comes this fermented tribute. The brewery's Keeper's Veil Honey Saison has been aged in wood and refermented with a flower blend of chamomile, hibiscus, passionflower, elderflower, and lavender.
The beer is vibrantly botanical with notes of cranberry, lemon zest and rhubarb, and a quaffable acidity.
Each bottle is hand-dipped in beeswax and rolled in a blend of flowers. Limited to the brewery starting March 20th at a special brewery event. No distribution.
Style: Saison (w/ Honey. Chamomile, Hibiscus, Passionflower, Elderflower, Lavender. Oak Aged)
Availability: 750ml Bottles. Brewery only.
Debut: 3/20/18
?? ABV