NoFo Brew Co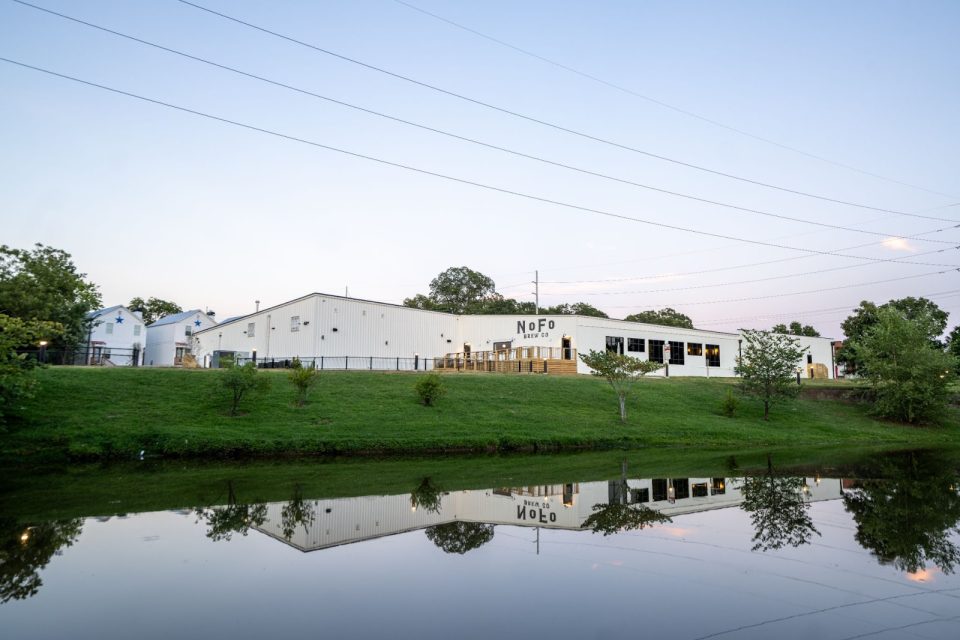 NoFo Brew Co opens their new facility in Gainesville, Georgia August 2nd a year after the location was officially announced.
The brewery purchased the building in June of 2022, located on the corner of High Street and the Midland Greenway near the heart of downtown Gainesville. The 18,746 brewery is situated near a pond and a dog park, and boasts a 3,308 square foot patio. NoFo also has a walkup window for beers to-go for walking around the open container district of the city.
NoFo Gainesville also has two private event spaces for parties and celebrations.
"After a year of construction, we are beyond excited to see NoFo Brew Co open here in Gainesville. We look forward to serving each and every guest that walks through our door. I also want to give a very special thanks to the City of Gainesville. They have been so welcoming and an absolute joy to work with throughout this process. Cheers!

– Joe Garcia, CEO & Co-Founder
This third location comes shortly after the brewery acquired Tantrum Brewing in North Georgia, turning it into their 2nd facility and production facility.
NoFo Gainesville is located at 434 High Street SW, Gainesville, Georgia, open 6 days a week, closed on Mondays.
Image: NoFo Brew Co.
NoFo Brewing, located just north of Atlanta, has acquired Cleveland, Georgia-based Tantrum Brewing. The deal was closed this morning.
NoFo is acquiring the brewing equipment, 10,000+ square foot building, and 5.3 acres of land owned by Tantrum, located just two miles from the base of popular North Georgia hiking spot Mount Yonah.
This is NoFo's third location in just over three years of operation, as the brewery will open a taproom in Gainesville, Georgia this summer. This move is part of NoFo's strategy to dominate the North Georgia market.
"North Georgia is a special place for NoFo, and we think our brand will be an excellent addition to White County and the surrounding area. We look forward to serving customers in Cleveland very soon," says Joe Garcia, Co-Founder and CEO.
Tantrum Brewing will retain its recipes and intellectual property. NoFo will not be brewing or maintaining any of Tantrum's current lineup.
MORE: FULL CIRCLE BREWING ACQUIRES SPEAKEASY
The Cleveland facility has a 30-barrel brewhouse which NoFo expects to have online by June. The sale will be complete on May 15th and will start re-branding the facility immediately. A distillery will be added to the site sometime this year as well.
NoFo tells Beer Street Journal that their annual capacity will hover around 4,000 barrels annually after this purchase in 2023, only distributing in Georgia through Modern Hops.
The financial details of the transaction were not disclosed. NoFo Brewing Cleveland will be located at 1939 Helen Highway, Cleveland, Georgia.