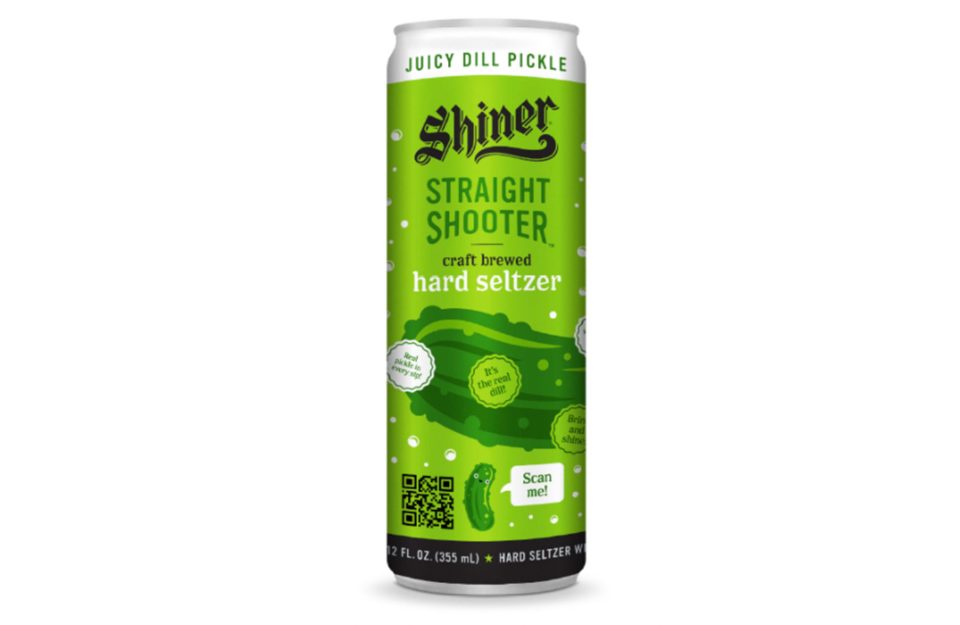 Spoetzl Brewery, makers of Shiner Beer has one of the weirdest hard seltzer flavors for you yet – dill pickle flavor.
In August of 2020, Shiner debuted their Straight Shooter lineup of hard seltzers, with your standard fruit flavors like raspberry, peach, and grapefruit. However, if you want to stand out, especially in the seltzer category, you have to do something unique. So pickles it is.
Something we've learned over the years, pickles are pretty polarizing. They are in the same category as raisins, peas, or mustard. There is no "pickle" middle ground. So already, a dill pickle flavored hard seltzer is a challenge.
Shiner Juicy Dill Pickle Hard Seltzer is actually made with real pickles, incidentally the brewery's 6th brewmaster Jimmy Maurice's family recipe. The brewery says the final flavor is a blend of sweet and sour dill pickle, with notes of dill, coriander, and spice.
Let's get weirder.
Each can of the special edition seltzer has a QR code that takes the drinker to picklemode.com where they will find a "magical, animated pickle" that will tell you your future. Yes, the Oracle Pickle to help you make life decisons.
Incidentally, November 14th is National Pickle Day. There really is a day for everything these days.
Shiner Juicy Pickle Hard Seltzer is available in 12-ounce, 6-packs for $7.99 for a limited time. It should pair well with a Jameson shot.
Style: Hard Seltzer (w/ Dill Pickles)
Availability: 12oz Cans. Limited Release.
Distribution: TX, FL, LA, AR, GA, PA, OK, KS, IL, WI, ND, SD, NM, NV
Debut: November 2021
4.5% ABV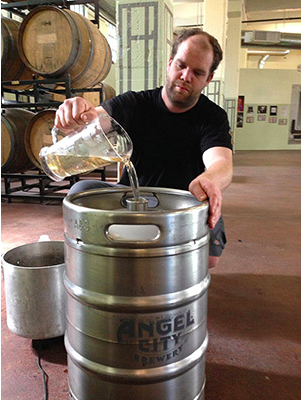 See what I did there? Angel City Brewing took their love of pickles a bit further by adding pickle juice to their Berliner Weisse. The result?  Pickle Weisse. This unique beer will only be available in limited quantity in their tasting room starting this week.
Style: Berliner Weisse (w/ pickle juice)
Availability: Draft Only
Arrival: June 2013
3.3% ABV
Dogfish Head founder Sam Calagione was eating pickles from Brooklyn Brine while drinking his 60 Minute IPA one day. The merging of the two flavors gave him an idea.  The idea of a beer infused pickle collaboration.  After round of beer sampling and hop research, Brooklyn Brine decided on Cascade hop oil.  (Oils extracted from the hops leaves.) The pickle company is some pretty cool things with pickles, including barrel fermented pickles made in whiskey barrels.