Topic Archives:
Chipotle Peppers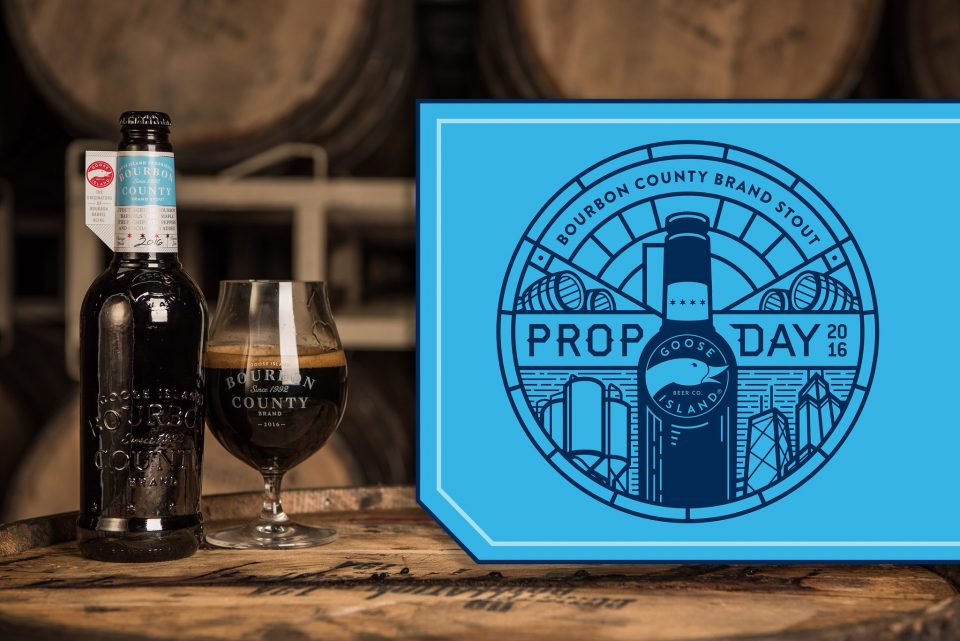 Goose Island Bourbon County Stout Proprietor's 2016 will be available to a select few a week early this year. All you have to do is win the lottery.
Next month marks the return of Goose Island Bourbon County Brand Stout nationally, hitting taps and shelves on while everyone shops on the infamous Black Friday. Those located in Chicago get an extra treat – Goose Island Bourbon County Stout Proprietor's. Available in Chi-town on one day only.
Beginning October 18th and running through Tuesday, October 25th, Goose Island will run a lottery. Winners selected by the system will get two tickets for the Bourbon County Stout Proprietor's release. Each ticket will allow the guest to purchase 1 bottle of Proprietor's, as well as select Bourbon County vintages, as well as attend the celebration in the Barrel Warehouse. You can entry the lottery once per day.
About this year's Goose Island Bourbon County Stout Proprietor's.
This year's edition will not feature scotch whisky barrels. The brewery has whisky barrels, but opted to go the traditional bourbon route for 2016. BCBS "Prop" features the imperial stout aged in bourbon barrels that previously aged maple syrup, along with chipotle peppers and cocoa nibs.
Goose Island Bourbon County Stout Proprietor's is only available on Black Friday in Chicago.
Style: Imperial Stout (w/ Chipotle Peppers, Cocoa Nibs, Maple Syrup. Barrel Aged. Bourbon.)
Availability: 16.9oz Bottles. Limited.
Debut: Black Friday, 2016
?? ABV
COCOA FUEGO! The sound of yelling me Duclaw Brewing's cchocolate, spicy offering.
Chocolate and chilies go quite nicely together. The hot and the sweet play off of each other very well. Duclaw Brewing knows this, and combined the two in a base stout.
The silky smooth stout is full-bodied with warm aromas of cocoa and roasted malt, a subtle hop presence, and a spicy chipotle pepper bite perfectly tempered by luscious dark chocolate. A new movement in flavor is rising…
Duclaw Cocoa Fuego will be available in 12oz bottles.
Style: Chili Beer (w/ Chocolate, Chipotle Peppers)
Availability: 12oz Bottles, Draft
Arrival: TBA
7.5% ABV