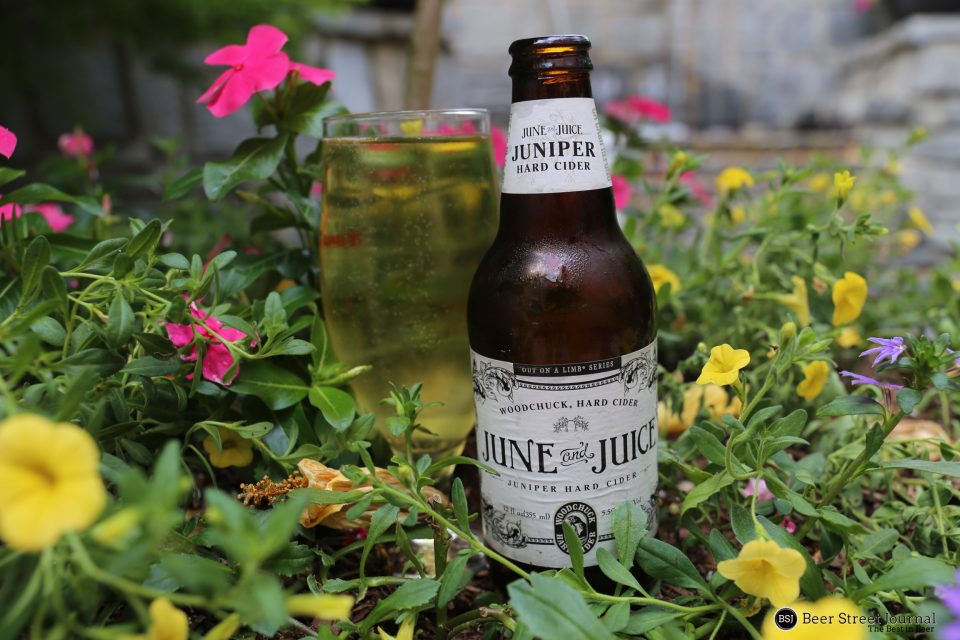 Woodchuck June & Juice has joined the cider maker's Out on a Limb Series. Each cider in the series is a one-off experiment, featuring everything from hops to hot peppers.
Woodchuck June & Juice welcomes the hot weather with a cider featuring juniper berries. If you have had gin or a gin cocktail before, you've tasted juniper. The berries have a piney flavor and hints of citrus.
The Cider Makers filled our custom extraction tank with juniper berries, rose petals, and orange peels, yielding a fresh botanical aroma. June & Juice has a refreshing semi-sweet apple taste with notes of juniper and citrus, a perfect alternative to your Friday night G&T!
Woodchuck June & Juice is a 12 ounce bottle offering, for a limited time. The Out on a Limb Series 6 pack holder is the same all year, so check the next of the bottle
Style: Cider (w/ Juniper Berries)
Availability: 12oz Bottles
Release: Late May/June, 2016. Limited release.
?? ABV