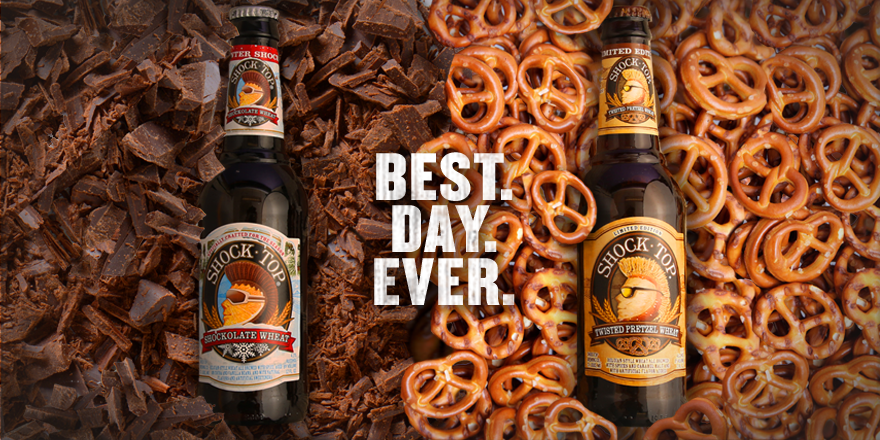 Shock Top launched two new offerings in their mixed pack today – Shockolate Wheat, and Twisted Pretzel Wheat.
Twisted Pretzel Wheat had a limited draft engagement late spring. The beer is brewed with spices that make it smell (and taste) like Bavarian-style pretzels.
Shockolate Wheat is brewed with chocolate, caramel, and black malts, and aged with vanilla beans and cocoa nibs.
Both are seasonal releases in 12oz bottles, in the Winter Sampler pack.
Note: The above "Best Day Ever" is a part of Shock Top's promotional marketing. Not a BSJ image.