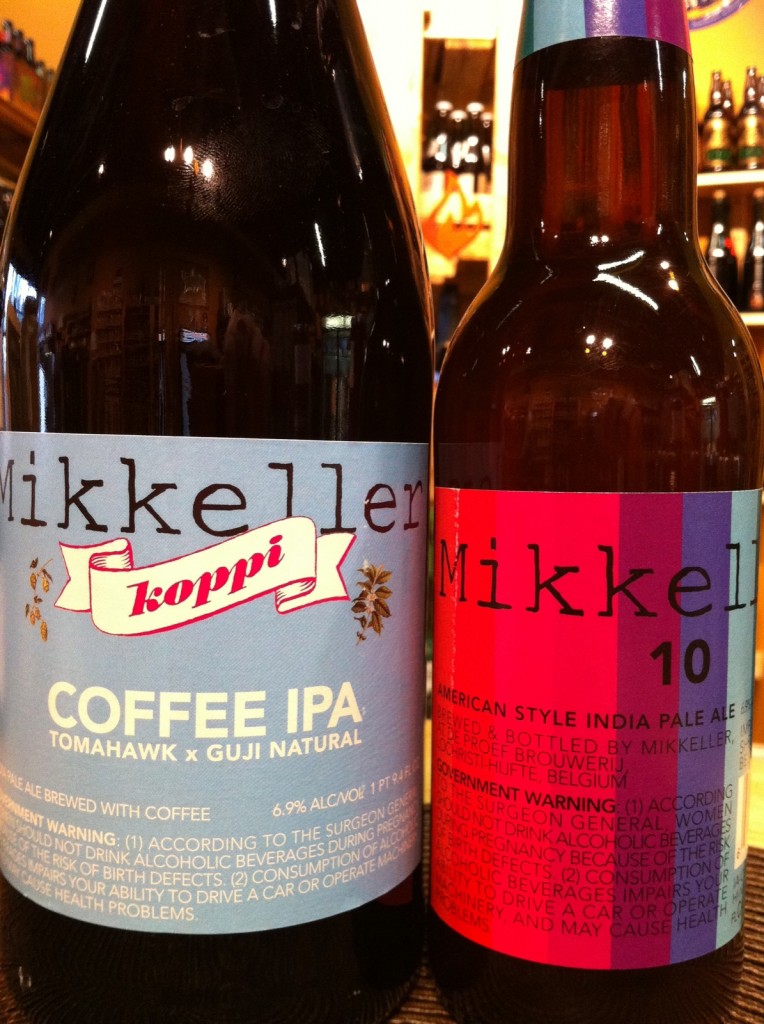 2 releases from Mikkeller are now stateside – Koppi & 10.  Both IPAs but with a very different ingredients.  Let's review:
10 – American IPA, 6.9% ABV.   You have seen Mikkeller's single hop series – 10 beers with the same IPA base, each individually hopped with a special hop.  10 is a an IPA with all 10 of those special hops in 1 bottle.  Same IPA base as before, same abv 6.9%.  It's full of citrus, tropical flavors and light malts.  12 oz bottles.
Koppi – Spice Beer, 6.9% ABV.   This beer will be new to many.  Koppi is a coffee IPA.  Intrigued?  You should be. Guji Natural roasted by a coffee roaster called "Koppi" in Sweden.  Add in Tomahawk hops and you have this beer.  750ml bottles.
Thanks to @AleYeahBeer for the photo